Movie Trailer: 'I Saw The Devil,' Starring The Leads From 'Oldboy' And 'J.S.A.'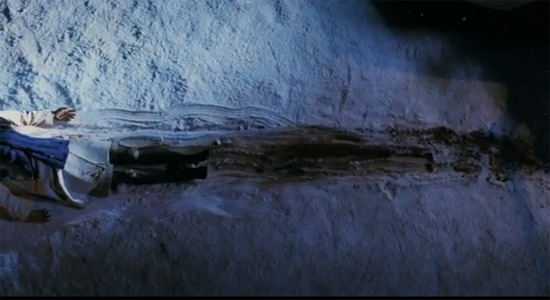 If The Good, the Bad, the Weird had received any sort of extensive release in the States, I'd just pitch this trailer for I Saw the Devil as being from the writer/director (Kim Ji-woon) and star (Lee Byung-hyun) of that film. But a lot of you have probably only heard of The Good, the Bad, the Weird, if even that.
So I'll take the easy route and say that, for this film, which looks like a gorgeously shot tale of criminal actions, Kim has brought together Choi Min-sik, aka Oldboy's Oh-dae Su, and Lee Byun-hyun, who was in J.S.A.: Joint Security Area long before being in The Good, the Bad, the Weird. The combination looks great, and the film looks like it could be a good one...maybe even a lot more than that.
I suppose it's fair to warn you that the trailer is in Korean with no subtitles, but I almost prefer it that way. I can focus on the images and the basics of how the characters are interacting without fearing I know too much about the story. And the cinemtography is beautiful — if anyone can I.D. who shot the film, please do so in the comments. Here's the synopsis, which will give you a lot more info than I can from the un-subbed trailer:
Kyung-chul is a dangerous psychopath who kills for pleasure. He has committed infernal serial murders in diabolic ways that one cannot even imagine and his victims range from young women to even children. The police have chased him for a long time, but were unable to catch him. One day, Joo-yeon, daughter of a retired police chief becomes his prey and is found dead in a horrific state.
Her fiance Dae-hoon, a top secret agent, decides to track down the murderer himself. He promises himself that he will do everything in his power to take bloody vengeance against the killer, even if it means that he must become a monster himself to get this monstrous and inhumane killer.