Daniel Craig And Sam Mendes Reportedly Not Bailing On Bond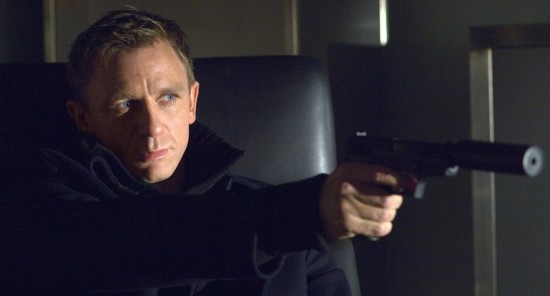 At the beginning of this week, a pair of reports circulated from AICN and the Mirror saying that the twenty-third Bond film had been utterly canned at EON Productions and MGM. But these reports didn't actually have any newly sourced info that made the situation sound any different than it had been when EON suspended development of the film in April pending a resolution of MGM's financial problems. It just seemed to be the same old info repeated with new, more dire wording.
Guess what? It was, and Sam Mendes and Daniel Craig reportedly remain attached to the film.
Late last night THR ran a piece that didn't present much new info, but came to the same conclusion we did on Tuesday: nothing new to see here, reports of Bond's death are exaggerated. And now Deadline says that, unless a pre-packaged bankruptcy is part of MGM's debt relief, Bond won't be going anywhere. No sale, no transfer. Furthermore, Mike Fleming relates that he's been told that both Sam Mendes and Daniel Craig plan to come back to Bond once MGM's situation is resolved.