Release Dates: Another Move For 'The Adjustment Bureau'; Greg Mottola's 'Paul' Gets A March 2011 Slot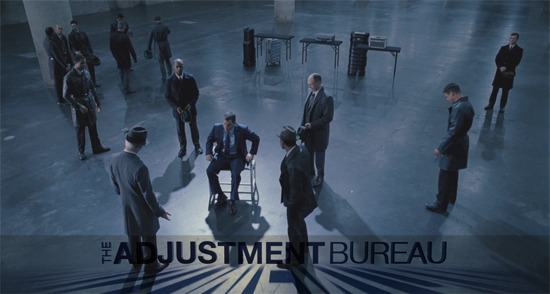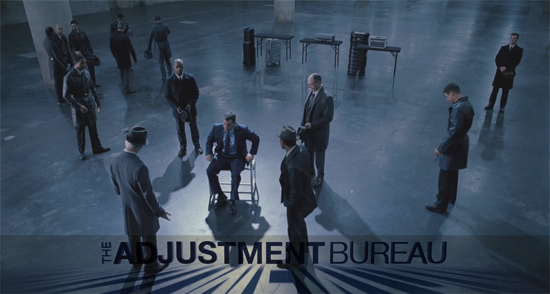 Universal has shifted a few films around on the calendar. New berths for The Adjustment Bureau, Paul, Kids in America, The Dark Fields, Sanctum and Devil after the break.
The Adjustment Bureau, which had already shifted back from an opening this summer to a September 17 opening, has been puished all the way back to March 4, 2011. That adds to the effect generated by reports of a less than smooth shoot and the effect of the OK but not stunning trailer. Despite a high-profile cast and the allure of Philip K Dick source material, there have been steady rumors that George Nolfi's movie isn't that great, and the multiple release date changes don't inspire a great deal of confidence. I hope that's wrong — Nolfi's Ocean's Twelve script is kind of a killer and I'd love this film to be a surprise.
Meanwhile, Greg Mottola's Paul, which stars Simon Pegg and Nick Frost as a pair of friends who meet an alien (voiced by Seth Rogen) during a road trip, will now open on March 18, 2011. We'd previously assumed an April date, based on international scheduling for the movie. No word yet on how Paul is coming together, but the script is good, the cast is great and we should see some footage in a couple weeks at Comic Con.
There are a few other moves. As we mentioned last night, Devil is going to September 17 (the date previously held by The Adjustment Bureau) while Neil Burger's The Dark Fields, starring Bradley Cooper, now opens on January 21, 2001.
Finally, Skyline now hits on November 12, 2010, Kids in America releases on December 3, 2010 and Sanctum will open on February 4, 2011. [Deadline]