New Poster: Scott Pilgrim Vs. The World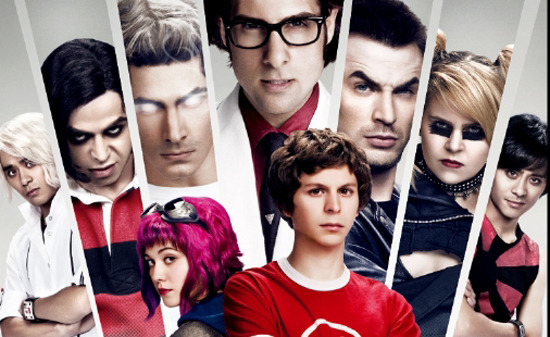 We've seen quite a few movie posters for Edgar Wright's Scott Pilgrim vs. the World, from the early teaser image, to the official poster found at ShoWest and the set of character banners for each of the 'evil exes.' In short, there is no shortage of marketing material for the film. Why not add one more to the pile? Today Empire premiered the UK one-sheet for the film, and it does a great job of condensing all the evil exes into one image and getting the general idea of the movie across. Nicely done.
Be prepared to hear a bit more about the film at Comic Con. Meanwhile, check the full poster after the break.