New Star Wars Wars Audio Mix Created, 3D Re-Release Still Coming?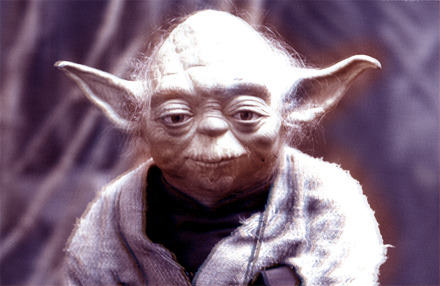 We've had more than an unsubstantiated inkling that a 3D re-release of the original Star Wars trilogy might be coming to theaters in the next couple years. George Lucas talked about 3D conversion in 2008, saying that it worked, but wasn't practical. Earlier this year Lucas said that Avatar's tech could be the push LucasFilm needed to do the conversion. Now we know that further work has actually been done to the original films, which hints that the re-release is actually going to happen.
LucasFilm sound engineers Matt Wood and Davie Acord recently took place in the ForceCast podcast, during which they talked about a specific sound effect (Obi Wan's roar that scares off the Tusken Raiders) and how it has now been altered from past mixes. (Quotes transcribed by Bleeding Cool.)
And, to be honest, that sound effect has been changed again. So at some point the audiences will be hearing that scene again with the new sound effect...[We] decided it should sound even more human. And the human it does sound like... yeah, we'll talk about that another time.
Now, setting aside the changes to the actual audio beyond doing a new mix (to which I say, resoundingly, "Boo!") that comment about audiences heading that scene again is what holds so much suggestive potential.
The two options would seem to be that the new audio mix is either for a Blu-ray presentation of the films, or for a theatrical re-relase. Or, more likely, for both — certainly it's difficult to imagine a different audio mix being created for the two possible exhibitions.
We know that LucasFilm has done 2D to 3D conversion tests, because in 2005 early converted footage from Attack of the Clones and Star Wars was shown in 3D at ShoWest. And if both the tech and resulting box-office draw of Avatar is pushing Lucas to make the 3D conversions happen, then what better way to promote the Blu-ray release of the original trilogy than with a theatrical 3D re-release of the films? (If that's the tactic, then I wouldn't be surprised to hear LucasFilm is planning a 3D theatrical and Blu-ray release, but that's pure speculation at this point.)