Praise We've Been Getting: The Best Podcast You're Not Listening To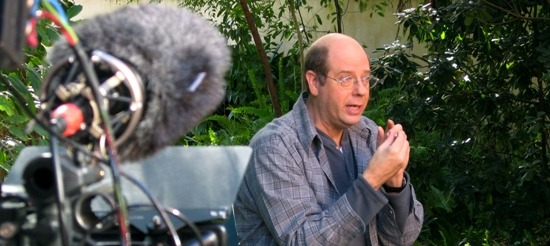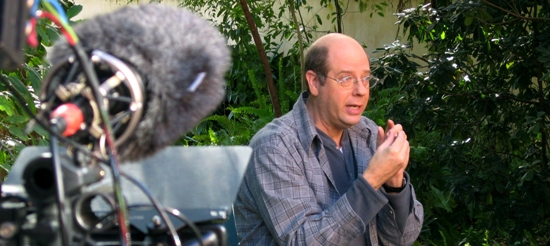 Every Friday or so, you may see a post on /Film announcing the release of a new podcast episode of "The Tobolowsky Files." Most of you may have skipped over these posts, and you probably have some good reasons. Maybe you never listen to podcasts, or you think that a storytelling featuring the guy who played the Captain of the Guard in Spaceballs can't possibly be that profound. Yet somehow, word of the Tobolowsky Files has seeped into the world.
In recent months, the show has been received a number of generous, eloquent write-ups from talented individuals in the media. Hit the jump to see what people are saying about us. And if you don't listen already, I hope you'll reconsider and visit the official Tobolowsky Files page to see recent episodes and subscribe today!
You know Stephen Tobolowsky. You may not know the name, but you know the face, and the voice, and at least one of the many indelible characters he's played over the past 25 years: goofy Ned Ryerson in "Groundhog Day"....as frightening Klan leader Clayton Townley in "Mississippi Burning," as amnesiac Sammy Jankis in "Memento," bath-loving Hugo Jarry on "Deadwood" or, most recently, former glee club leader Sandy Ryerson on "Glee," to name just a few. He's a quintessential Hey, It's That Guy!: talented and versatile, and more closely identified with one or two specific roles than a more familiar leading man...But as much as I love some of those classic Tobolowsky performances ("Bing!"), the most impressive one may not be in any movie or TV show, and it doesn't involve him slipping into a new kind of character. It's on a podcast, The Tobolowsky Files, where the only role being played is Stephen Tobolowsky himself. And it's fantastic.
Tobolowsky is also something of a master storyteller, as evidenced by his one-man film Stephen Tobolowsky's Birthday Party and this wonderful series of podcasts from US film site slashfilm.com. As well as including tales of his first kiss, details from the set of Deadwood and anecdotes about his disastrous early career, the podcasts offer rather mind-blowing pictures of a younger Tobolowsky with hair.
Moises Chiulan from Hollywood Elsewhere in "The Miraculous Tobolowsky Files":
The Tobolowsky Files is a podcast that I can recommend to every person I know who is aware of what a podcast is or how it works. I find "The Files" miraculous in that it stands apart in the world we live in today. Everything else out there is so impatient, rushed, and frankly unpolished that the careful craft of Stephen's storytelling is just elevating...If most of us live one, maybe two human lives worth of experiences, Tobolowsky leapfrogs John Kerry with what I estimate to be four (or maybe even five) interesting, riveting human lives worth of experiences. For reference, I peg Kerry at a solid three. All Tobo (as he seems to be nicknamed) needs to do is run for office and he's onto Life Six.
Myles McNutt from Cultural Learnings in "A Serialized Man: The Narrative Pleasures of the Tobolowsky Files":
Stephen has turned his life into a narrative, dropping us in at various points and expecting us to know what happened before and to some degree what happens after. It got to the point in the first season where episodes would open with a disclaimer that you really weren't getting the whole experience if you hadn't already listened to about six episodes which aired before that one, which is something that I don't normally expect from a podcast but which evokes the pleasures of serialized television. Stephen is adept at working in these references, his stories vivid enough in our memory that he can recall certain events or certain "characters" (also known as people, I suppose) with ease, welcoming us back into his life as if it were one long story rather than a series of facts which make up his past.
Jessica Johnson from Time Out Chicago:
Much like storytelling shows and podcasts like This American Life and The Moth storytelling series, The Tobolowsky Files offers fun and amusing yarns from inside Hollywood and inside the life of an incredibly interesting man.
If you haven't yet given us a listen, feel free to check us out or subscribe to us in iTunes.