Gore Verbinski Confirms Bioshock Movie Is Still Happening, Insists It Will Be Hard R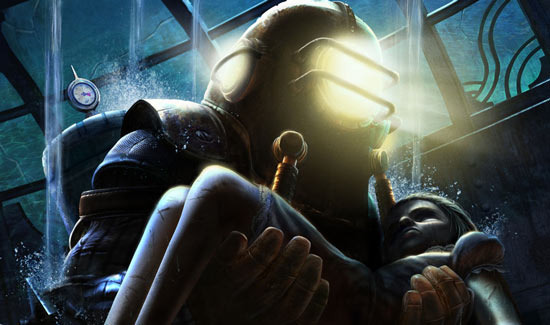 Last we heard about the Bioshock movie, Juan Carlos Fresnadillo (28 Weeks Later) was set to direct. That was almost a year ago.
Since then, there's been no word on whether or not the film would progress beyond its pre-production stage, which seemed like an indication that the project had stalled. But now producer Gore Verbinski has spoken up, assuring that he still has every intention in getting it made, and that doing so is only a matter of bringing down the budget.
Verbinski told IGN:
We're working trying to make it. The problem with BioShock was: R-rated movie, underwater, horror. It's a really expensive R-rated movie. So we're trying to figure out a way working with [director] Juan Carlos [Fresnadillo] to get the budget down and still keep so it's true to the core audience, you know? The thing is it has to be R, a hard R. We don't want to dumb it down, we don't want to make it PG-13. We want to keep it really edgy, and it's a huge bill.
While it's somewhat dismaying to see a movie with such amazing potential struggling to get the greenlight, I consider this good news. Bioshock is one of the few video game properties out there that truly has the potential to break the video-game-to-movie curse, and the only way for the movie to fulfill that goal is to stay true to what made the game great. Obviously violence was a vital component of Bioshock, but more important than that is the atmosphere; given how heavily ratings dictate the look and feel of a movie, that's something that could very likely be jeopardized if the studio were to veer toward a PG-13.
As far as I'm concerned, a Bioshock movie should be done right, or not at all. We don't need another shitty video game movie.
And according to Gore Verbinski, he feels similarly.
I think BioShock's a rare one because it's actually a great story. Me? I don't want to make movies based on videogames, but BioShock's the one Oedipal, crazy kind of — it's just got really good bones, and we're really trying to figure out a way to make it work.
I hope you succeed, Verbinski. I truly do.
He'll have to wait though. Director Juan Carlos Fresnadillo first has Intruders in the works, meaning that even if the studios gave Bioshock the go-ahead right this moment, there wouldn't be anybody to direct it. Hopefully when he's done with that project, Verbinski will have sorted out all of the film's financial woes, and we'll finally have a reason to start getting excited.