Is George Miller Making Two New Mad Max Movies?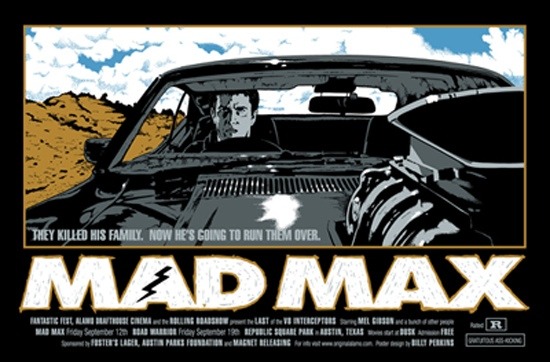 Briefly: This is the sort of story that I'd usually be quick to dismiss, but it comes from Todd at Twitch, who is both well-connected and not quick to run utterly baseless crap. He's got a brief report up today that says George Miller isn't just returning to his Mad Max franchise with Tom Hardy and Mad Max: Fury Road. Supposedly Miller is making two films back to back, with the second to be called Mad Max: Furiosa.
Despite the regular reliability of Twitch this still seems like an unlikely thing. Studio financing being what it is these days, the idea that Warner Bros. would finance two films to be shot back to back seems to be a break from the way they're doing business everywhere else. If Fury Road had been released and done really well, OK, easier to see two films after that. Sure, Miller gave WB and Village Roadshow a big hit with Happy Feet in 2006, but Mad Max is a totally different beast. Be a neat thing if this is true, but for now it's not so easy to believe.
Plus, that second title: Furiosa?
UPDATE: HitFix says that this report has been confirmed with other sources.