Bobcat Goldthwait Describes His Film Adaptation Of The Kinks' Album 'Schoolboys In Disgrace'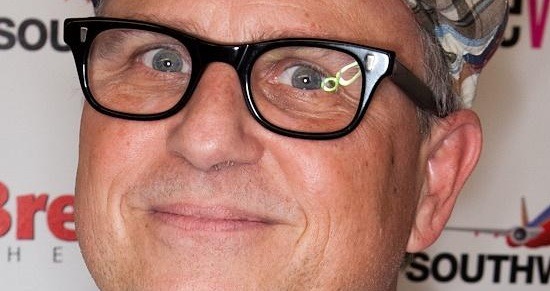 One of the best, weirdest pieces of news to come out of last summer was the fact that Bobcat Goldthwait planned to adapt The Kinks' concept album Schoolboys in Disgrace to film. At the time, Goldthwait had gained permission from Ray Davies of The Kinks, who is now an exec producer on the film, and was working on storyboards to help gain financing.
Evidently the financing came through, because now the film is officially moving forward.
THR reports that Goldthwait wrote the script based on the 1975 album, which tells the story of a naughty schoolboy who pulls one prank to many and, after a stern punishment, decides that authority is always going to put him down. So, naturally, he becomes a villain named Mr. Flash.
Or, as Goldthwait said last year, he liked "the idea of a story about someone who becomes a villain because he keeps having his legs kicked out from under him by authority."
Now, Goldthwait says of the film,
It's the genesis story of a supervillain set to music. It's the story of the world's most charming criminal and a realistic high school musical for all the kids who hate sugary, sweet, unrealistic high school musicals.
So, it's a set of impulses not unlike those in High School Musical and MegaMind or Despicable Me, but filtered through the twisted yet realistic sensibility of Goldthwait? Yeah, I'll take two, please. (Have you seen Goldthwait's World's Greatest Dad? That film is DARK, but not utterly fanciful, which makes it more frightening.) Howard Gertler and Tim Perell, who produced World's Greatest Dad, are producing this as well.
In other hands I'd worry about this being too glossed over and reduced to pure, dull moral simplicity. But with Goldthwait at the helm I couldn't be more interested and hopeful. Because the story, obviously, isn't about a pure and good kid who is corrupted — there's already an interesting sense of something wrong before interactions with authority create a criminal.
If you don't know the film I built a quick playlist out of tracks that existed on YouTube; you can start here and hear a good chunk of the record. (And sadly, yes, this comes just after the death of original Kinks bass player Pete Quaife, who was not in the band when this album was written and recorded.)