Alison Brie And Mary McDonnell Cast In Scream 4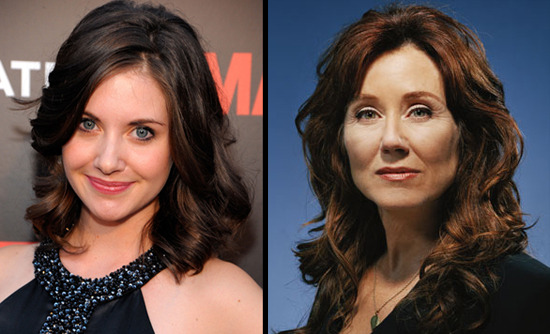 Briefly: The Scream 4 casting machine keeps rolling. Yesterday saw a lot of movement in the cast with Lauren Graham dropping out (due to scheduling commitments, according to her reps) and Adam Brody, Marley Shelton and Erik Knudsen stepping in.
Now Community's Alison Brie and Mary McDonnell of Battlestar Galactica (and much more) are taking roles as well, according to The Wrap. We don't have a breakdown of McDonnell's role, but Brie will play the ambitious assistant to Neve Campbell's returning character Sidney Prescott. Is 'ambitious' horror movie code for 'she dies?' Probably.
Reportedly the script is being so closely guarded that the cast hasn't even been allowed to see past a certain point in the script — with casual slips of the tongue or text being so common, Wes Craven and Kevin Williamson are doing their damndest to keep the story's secrets under wraps. Good luck to them; I'd like to be able to see the film without having had every element of the story given up first.