Nikki Reed And Deborah Ann Woll Cast In Catch .44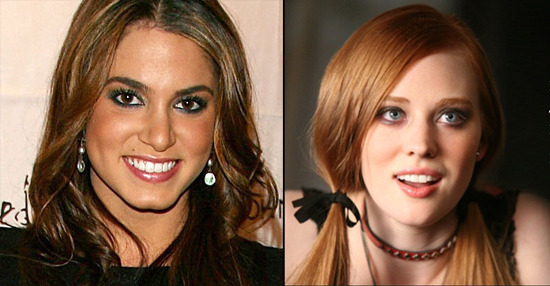 Nikki Reed from Thirteen has one of the most horrifying scenes in this week's The Twilight Saga: Eclipse, when she recounts her character's backstory. (Spoiler: it involves gang rape, and the scene is particularly horrifying because it is part of the film's program to define a skewed vision of sexuality for a young audience.)
But don't hold Twilight against Reed, who is definitely talented. And she manages to come off looking like one of the better performers in Eclipse (not terribly difficult, unfortunately) and so I'm happy to know she's been cast in Catch .44, along with True Blood's Deborah Ann Woll.
Deadline has the news, but doesn't add too much to what little we previously knew about the film. The new actresses will appear opposite Malin Akerman, Bruce Willis and Forest Whitaker in a film about (as I said previously) three women, led by Akerman, who get tied into a weird scenario involving "a psychopathic hitman, played by Whitaker, a grizzled trucker and a delusional line cook. Willis will play the head crime boss, the mastermind behind everything that happens."
Deadline adds that the three women (Reed and Woll complementing Akerman) are "three gorgeous female assassins sent on a job that might be their last."
It all sounds pretty ridiculous, and the title is still horrible, but I like the cast quite a bit. This sort of action thriller can be really difficult to pull off, so I'm hoping writer / director Aaron Harvey has something strong on the page. That is, either something all-out crazed like Planet Terror, or...well, basically something all-out crazed like Planet Terror.
I haven't seen the previous film Harvey directed, The Evil Woods, and judging from what people have to say about it I don't really want to. Hoping for a good turnout here. The film begins production next week in Louisiana.