Release Dates: Never Let Me Go Bumped Up To September; Steve Carell's Crazy Stupid Love In April 2011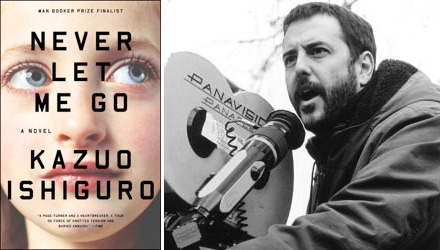 One of the more interesting-looking movies of the fall is Mark Romanek's adaptation of Kazuo Ishiguro's novel Never Let Me Go. The trailer arrived recently, and it makes the picture look elegant and puzzling — just the sort of gorgeous enigma that could be an antidote to the increasingly terrible movies of summer 2010. With a cast that includes Carey Mulligan, Andrew Garfield, Sally Hawkins and more, the film, written by Alex Garland, has a good collection of talent. Can't wait to see it, frankly.
Originally the film was set for a limited October 1 opening, with a couple weeks of expansion to follow. Now the picture will bow on September 15. That pulls it out of direct competition with Let Me In and The Social Network, the latter of which could end up being competition for the adult audience Never Let Me Go will rely upon. Hopefully this will be a good move for the film, rather than one that sees it lost among the opening salvo of fall fare and the chaos of coverage from the Toronto Film Festival.
After the break, new dates for Steve Carell's Crazy, Stupid Love and Catherine Hardwicke's Red Riding Hood.
We've talked a bunch about the casting of the Steve Carell film that was called Crazy, Stupid Love, then was untitled, and is now once again called Crazy, Stupid Love. The cast for the infidelity/family issues comedy is great: Julianne Moore, Emma Stone, Ryan Gosling, Kevin Bacon, Marisa Tomei and Analegih Tipton are all part of the film. I Love You Phillip Morris directors John Requa and Glenn Ficarra helmed the film based on a script by Dan Fogelman.
Now the film has a release date: April 22, 2011. Not the most inspiring place in the schedule to drop the film, but it's hardly a February grave. And, after the utter mishandling of Phillip Morris in the US, I imagine Requa and Ficarra are glad to have a reliable date, period.
Finally, Red Riding Hood, the Catherine Hardwicke fairy tale / horror film, has been pulled out of that April 22 date, where it formerly resided, and will release on March 11, 2011 instead.
[all via BoxOfficeMojo]