Is Josh Hutcherson The New Spider-Man?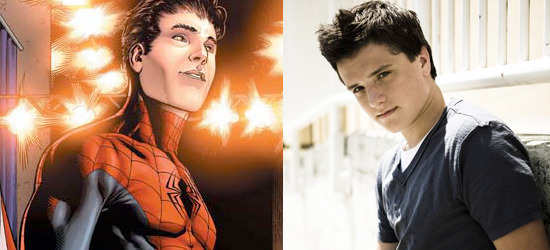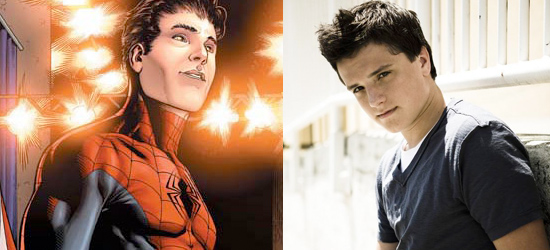 Has Josh Hutcherson been cast in Sony's upcoming Spider-Man, to be directed in 3D by Marc Webb? This headline may seem familiar, as it is the same headline we ran in early April when the rumor was first reported by IESB. In late May, a short list of actors in line for the role leaked online, which included Hutcherson alongside Jamie Bell; Andrew Garfield; Alden Ehrenreich; and Frank Dillane. In June, a few more actors were added to the list of possibilities, including Kick-Ass star Aaron Johnson and Anton Yelchin, from Terminator: Salvation and the upcoming Fright Night remake.
And last week it was reported that Sony has shot screen tests with most of the names on the list, and is still working with Webb to choose a lead so that the rest of the film can be cast around him — a decision is to be made shortly. Hutcherson's name was one of the only hopefuls not on the list of screen tests. So what does this all mean?
Blu Sky Disney (who has been dead on with some of their rumors in the past) is reporting that Sony has offered Hutcherson the role of Peter Parker aka Spider-Man. However, Super Hero Hype talked to the actor at a junket today, and didn't seem confident about his chances:
"I think a lot of people are auditioning and talking about it, so it's an honor to be considered on the same list with some of these actors that I'm up against. It's really cool. To be talked about in that kind of role is very awesome." ... "I really don't know what's going on with everything right now. It would be an honor to play that role, it's a big thing, it's a total game changer. I really want to play a comic book hero. I'm not really huge into comics, but I've always been big into superheroes from the cartoons and the movies that have been made about them."
And meanwhile, CinemaBlend (who also talked to Hutcherson at the same junket) found out that the Journey to the Center of the Earth sequel will begin filming this fall in Hawaii and Australia. Wouldn't that put Hutcherson out of the running?
Hutcherson has appeared in films like Cirque du Freak: The Vampire's Assistant, Journey to the Center of the Earth, Zathura,  Bridge to Terabithia,  Runaway Vacation, the upcoming acclaimed Sundance film The Kids Are Alright, and the Red Dawn remake.
Discuss: What Do You Think of Josh Hutcherson as Peter Parker/Spider-Man?