Casting Notes: Thomas Jane And Ashley Greene In LOL; Angela Bassett In Jumping A Broom; Heather Graham In Judy Moody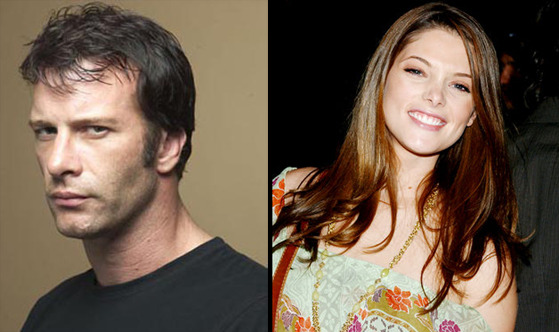 We haven't talked much about the film LOL, a remake of a French comedy, because it is a Miley Cyrus picture. Not really what most of our audience is clamoring to learn about. But on this Eclipse eve, why not report that Twilight co-star Ashley Greene is joining the cast along with everyone's favorite sorta-tough guy, Thomas Jane. (I'm not being sarcastic there — I like Jane's work quite a bit.)
They join Cyrus and Demi Moore in a film about "a teenage girl (Cyrus) who is dumped by her more sexually experienced boyfriend (George Finn) while her divorcee mother (Moore) struggles to move on with her life." Jane plays the father of Cyrus' character, while Greene will be "a high school bad girl." [THR]
After the break, new roles for Angela Bassett and Heather Graham.Columbia is putting together a "wedding-themed ensemble comedy" called Jumping the Broom, and Angela Bassett has just joined the cast. Story is about " the clash of two black families from opposite ends of the socioeconomic spectrum meeting for the first time during a weekend wedding in Martha's Vineyard."
Also in the cast are Paula Patton, Laz Alonso, Loretta Devine and Romeo Miller. Bassett plays Patton's mother; her character is "an heiress and a pillar of the Washington elite," a role that the elegant Bassett could play in her sleep. [THR]
Finally, Heather Graham continues her odd career path with a role as "zany Aunt Opal" in the family film Judy Moody and the Not Bummer Summer. Trade report describes her role as "a globe-trotting, somewhat nutty personality who babysits Judy and Judy's brother Stink for the summer."
The film is based on a set of books by Megan McDonald, which follow the adventures of Judy Moody, a third-grade student. McDonald co-wrote the script with Kathy Waugh, and John Schultz will direct. [Variety]