How To Train Your Dragon Has Become Dreamwork Animation's Highest Grossing Non-Shrek Movie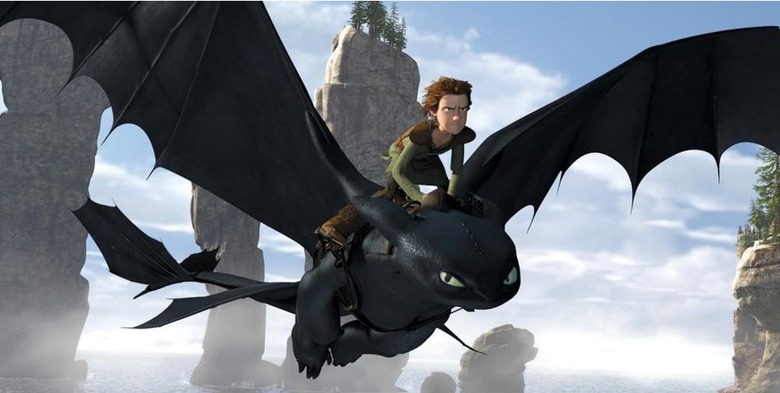 DreamWorks Animation's How To Train Your Dragon opened to a lackluster $43 million in its opening weekend, leading many to call the movie a financial failure. Great reviews (like the ones on /Film) and incredible word of mouth led to a larger and longer than expected run at the box office.
The movie has now been in theaters for 95 days (or 14 weeks) and has grossed a total of $215.5 million domestically, surpassing Kung Fu Panda to become DreamWorks Animation's highest grossing non-Shrek franchise movie of all time. And while DWA is technically independent of the live action DreamWorks SKG, it is interesting to note that Dragon is expected to surpass Steven Spielberg's Saving Private Ryan to become the highest grossing domestic non-Shrek franchise film in the history of both companies.
Thanks to /Film reader ishneak for the tip.