Terry Gilliam's 'The Man Who Killed Don Quixote' Undergoes Further Changes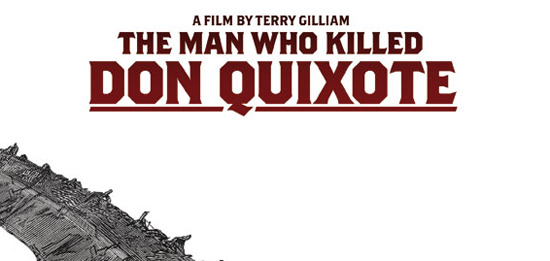 Terry Gilliam's The Man Who Killed Don Quixote has undergone quite a few changes. Since Gilliam first attempted to shoot the film in 2000 with Johnny Depp and Jean Rochefort, the project has been put on hold, recast (with Ewan McGregor and Robert Duvall) and undergone at least one rewrite.
We'd previously heard that the rewrite had changed some small things, like the name and occupation of the main character. But now it seems that some serious changes have been wrought, which among other things might make the picture more attractive to financiers.
Brendon Connelly jumped from our ship to Bleeding Cool's this week, and he debuted there today with this report on Quixote.
The story's Sancho Panza character — originally Depp and now, hopefully, McGregor — was originally an ad man who, while shooting a commercial in Spain, met a man who claimed to be Don Quixote. The meeting leads the ad man to be transported back to Quixote's Spain, either in reality or in his perceived reality or, in all Gilliam-appropriate likelihood, a mixture of both.
Now the character, named Toby Grosini (a gloss on the name of frequent Gilliam collaborator and Quixote co-writer Tony Grisoni) is a screenwriter, which we knew. But now, Brendon reports, all the period scenes have been excised. The movie is firmly and entirely set in the now. Granted, given that the script can take the Quixote and pseudo-Sancho duo to various remote areas of Spain, there is still the potential that moments will look like period Spain, before something shatters the illusion. I.e. — right in line with Gilliam's methods.
As the report notes, this has two ramifications. One is immediate and obvious: the movie should be cheaper, and therefore easier to finance. The second is that The Man Who Killed Don Quixtote now has even less potential resemblance to the Sherlock Holmes-style adaptation of Don Quixote planned by Joel Silver. Not that there was likely to be much likeness between the films anyway, but every bit of distance is good.
Here's the official synopsis, via The Recorded Picture Company (from which also comes the art above):
From the unique mind of Terry Gilliam comes his most anticopated film. A decade in the unmaking. Don Quixote leaps into life in this bold and high-spirited comedy. Don Quixote. Eternal optimist. Madman. Knight. A noble soul who never lets truth get in the way of a great story. Toby. Frustrated young filmmaker turned unwitting sidekick. Mistaken for Sanch Panza, Toby is charmed into the old man's eternal quest for his lost lady-love.
As their adventures across Spain veer from the sublime to the ridiculous, Quixote reveals himself as a delusional idealist. Yet could he be the real knight of legend? Torn between reality and fantasy, Toby must charge headlong into his own imagination. Don Quixote rides again.