Disney To Release Guillermo Del Toro-Penned 'Don't Be Afraid Of The Dark' On January 21, 2011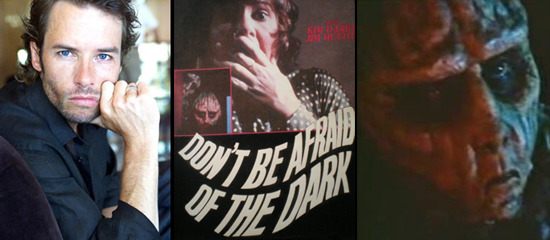 Briefly: When Disney shuttered Miramax last year, one of the handful of films left in limbo was Don't Be Afraid of the Dark, a remake of the 1973 TV movie of the same name. The remake was written and produced by Guillermo del Toro and directed by newcomer Troy Nixey. It's a good sign that Disney likes the movie enough to keep it in house and release it, and given that this is an R-rated horror film I'm not going to be too worried about the January 21 release date. THR says the film will actually carry the Miramax banner.
As EW says, the film "centers on a young girl (Bailee Madison) who is set to live with her father (Guy Pearce) and his girlfriend (Katie Holmes) in an old mansion they are renovating. She unwittingly unleashes malevolent creatures that try to destroy her entire family." Director Nixey is a former comic book artist and, based on his short Latchkey's Lament, a promising filmmaker. I'm excited to see the trailer (at Comic Con, hopefully) and am thrilled that his movie won't be lost in the Miramax morass.