Movie Trailer: RZA's 'Wu-Tang Vs. The Golden Phoenix'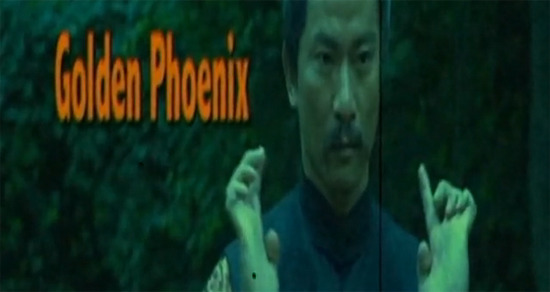 "It's a world where everybody fights!"
Wu-Tang Clan producer, occasional film composer and once-in-a-while actor RZA has spent years working on his kung-fu movie debut, Wu-Tang Vs. The Golden Phoenix. The Shaw Brothers and other kung-fu influences that have flavored his music since the debut of the Wu-Tang Clan have been poured into this film, which looks like an orgy of crazy fights, off-kilter film stock and intentionally overcooked dubbing. Watch two trailers for the film after the break.
Quiet Earth presents these clips but relates that there's no planned release date for the film, either theatrically or on DVD. But it's not a total tease: RZA has a deal to make The Man With the Iron Fists at Universal, with Eli Roth co-writing and producing. The $20m film will star RZA as "the title character, a blacksmith who forges weapons for the inhabitants of a village in feudal China. They are forced to defend themselves, and before you know it, everybody is kung fu fighting."
RZA has said that he will release Wu-Tang Vs. the Golden Phoenix in some format, but he doesn't know whether it will drop before or after The Man With the Iron Fists.
What first comes to mind watching these trailers is a classic kung-fu sensibility filtered through Rob Zombie circa House of 1,000 Corpses. A great deal of the raw material looks pretty good, but I'm not sure I'll be able to make it through an entire feature unless the fights are constantly one-upping each other, or there's a lot more character than seen here. I'm not over the moon about the John Frusciante music, though maybe this is just one theme and the rest of the score will work better in context. (He'll have to really work hard to beat my favorite kung-fu score: Master of the Flying Guillotine, which featured music from bands like Kraftwerk and Neu!.)
Of these two trailers, the top one is shorter and the newer edit, but the lower one, which hit last year, has some great narration and gives up a lot more of the story.