Spike Lee's Next Film May Be The Terrorist Thriller 'Nagasaki Deadline'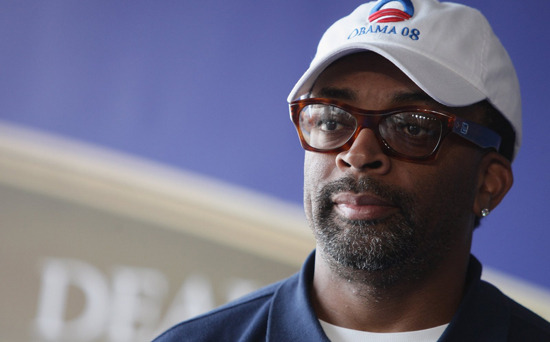 Spike Lee's last dramatic feature was two years ago (Miracle at St. Anna) and in the meantime he's worked on documentaries like Kobe Doin' Work and the follow-up to When the Levees Broke. But he's been circling a few possible new dramatic features, and now seems to have settled on one option: the terrorist action thriller Nagasaki Deadline.
Contrary to images conjured up by the title, this isn't a WWII picture, but a modern thriller that "focuses on a troubled FBI agent and his desperate race to thwart two terrorist attacks planned to unfold on American soil. The fed goes beyond obvious suspects to focus on theories that the crime is tied to historical events, as he races against the clock."
That's according to Deadline, which goes so far as to call the script "risky, hot-button stuff." Maybe a couple years ago, but now it sounds like well-trodden thriller material, only with the not-necessarily welcome twist of having a historical tie to the events.
Martin Campbell was set to direct this in 2008, before jumping ship to Green Lantern. At the time, the script was by David and Peter Griffiths, and Warner Bros.-based Alcon Entertainment (still aboard to finance this version) had a rewrite done by William Broyles. Deadline says that the Griffiths are back on board to polish before Lee directs.
Lee made a good turn into semi-mainstream thriller territory with Inside Man (which isn't getting a sequel after all) and so I've got hopes for this one, depending to a certain extent on where he goes with casting.
One other interesting note here is that James Cameron is on as a producer, as the film started at Fox and Lightstorm Entertainment, and Lightstorm is still a part of the endeavor.