Guillermo Del Toro Offers Updates On His Many Budding Projects, Still Doesn't Announce Next Film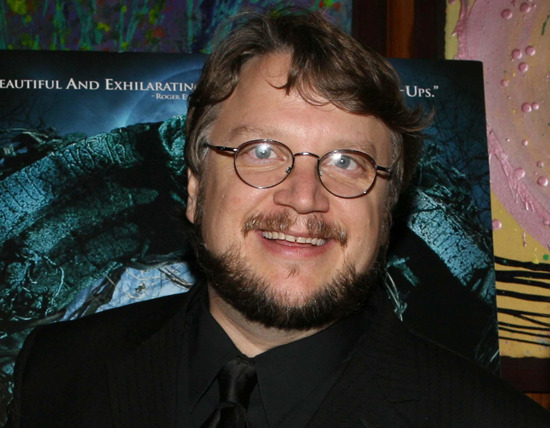 Ever since Guillermo del Toro walked away from The Hobbit (which is now going to be directed by Peter Jackson) the question has been: what will he direct next? The man has no shortage of projects to choose from, having announced or been attached to a load of options over the past couple years. He appeared at the Saturn Awards and talked about nearly everything from At the Mountains of Madness to Frankenstein, though he stopped short of announcing what film he'll actually make next.
Collider and Sci-Fi Wire both talked to the director, and got quite a few small updates on a number of films he's been linked to in the past few years.
First up, and possibly the most disappointing, is At the Mountains of Madness, the H.P. Lovecraft adaptation that has been a dream project for GdT. Sounds like that's not going to happen any time soon, as he's still not in a position to convince a studio to pull the trigger.
I would love to be doing 'Mountains Of Madness,' but still, even now, it's very difficult for the studios to take the step of an R-rated, tentpole movie, with a tough ending, no love story.
More possible are Frankenstein and Hellboy III, though not as his next film.
I'm presenting the storylines [for Frankenstein] to Universal, but the screenplay's not ready. Hellboy III is the same, so if we went into Hellboy, it would need to be the next movie after this one or whatever, but I don't know yet.
Design work has been done on Frankenstein, and Doug Jones, who played Pan and the Pale Man in Pan's Labyrinth and the Silver Surfer in the second Fantastic Four film, is currently the choice for the lead.
And what of his next film? "I want to be, if possible, shooting in May next year...So I need something that is ready to go into preproduction immediately." Three different scripts are in the running to be his next film, and we should hear something (as promised) at Comic Con.
The film he most wants to do actually started as an idea fifteen years ago, but that he couldn't crack at the time. " I wanted to do it 15 years ago. We started, we couldn't do it, it went completely into a beautiful roundabout way and came back to me."
And lest you think that his time on The Hobbit was time wasted, del Toro says that he learned a lot working on the scripts with Peter Jackson, Fran Walsh and Philippa Boyens. "There were many, many questions that were asked or process that the screenplay was put through that was absolutely new for me," and hopefully we'll see the fruits of those lessons in his next feature.
Collider's video interview with del Toro is rather long — it's embedded below in case you've got time to kill and want to check out the whole thing.