Wayne Kramer To Direct 'Pretty Boy Floyd'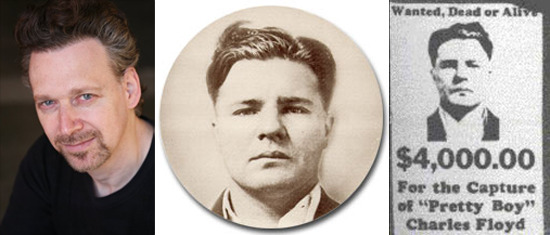 Charles Arthur 'Pretty Boy' Floyd hasn't been portrayed in as many movies as some of the most famous real-life gangsters — he's no Capone — but he's certainly had his share of turns on the screen. Channing Tatum played him in Public Enemies; Martin Sheen played him on TV; Steve Kanaly played him in Dillinger. (That wasn't him in O Brother, Where Art Thou?, though — Michael Badalucco played a version of Lester 'Baby Face' Nelson.)
Now Wayne Kramer (Running Scared) is looking to direct Pretty Boy Floyd, where the bank robber will get to take center stage for the first time in many years.
THR says that Kramer has signed on to the film that Myriad Pictures is making with Kirk D'Amico producing. The film is written by Kevin Bernhardt based on the life of Floyd.
Kramer told the trade,
My approach is to bring 21st century style and energy to Kevin Bernhardt's meticulously researched screenplay without sacrificing the verisimilitude of the period or over-sensationalizing the characters themselves...At the heart of 'Pretty Boy Floyd' is a great love story about an outlaw on the run who can't stay away from the woman he loves, no matter how destructive the relationship is for both of them — which ultimately leads to his demise.
Floyd reportedly started in crime at 18, but pulled his first big job when he was 21, when he robbed a payroll office in 1925. He served five years in prison, but quickly started working with criminals in Kansas City, robbing banks and earning the 'Pretty Boy' nickname. Floyd was reputedly involved in the June 1933 'Kansas City Massacre' where four cops were killed, but Floyd denied involvement. (Via a postcard sent to the KC police!)
In 1934 Floyd was killed in Ohio, and he was immoralized in 'The Ballad of Pretty Boy Floyd,' a song by Woody Guthrie written in 1939.