Slight Details Revealed About The Spierig Brothers' Power Of The Dark Crystal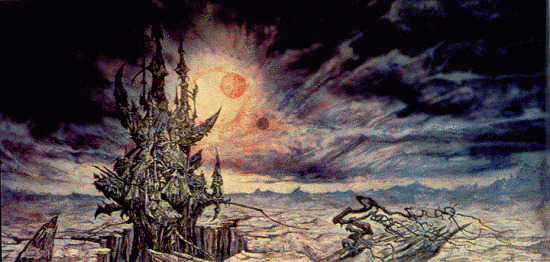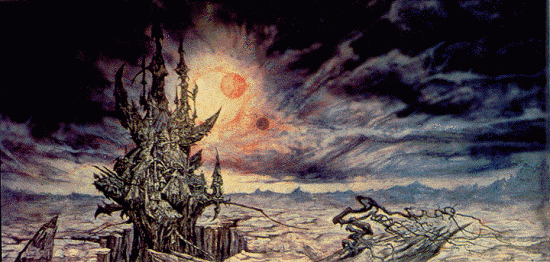 Development on a sequel to The Dark Crystal has been crawling along for several years. In May things kicked into gear, however, when The Henson Company announced that Undead and Daybreakers co-directors Peter and Michael Spierig would direct The Power of the Dark Crystal from a script by Craig Pearce (Moulin Rouge, Romeo + Juliet).
In the two months since, we haven't heard many new details. (No surprise.) But the Spierig Brothers recently appeared at a convention in Australia, where they talked a bit about their approach to the film.
Here's the story as we know it, from the press release sent out by the Henson Company to announce the Spierig Brothers hire:
Set hundreds of years after the events of the first movie when the world has once again fallen into darkness, Power of the Dark Crystal  follows the adventures of a mysterious girl made of fire who, together with a Gelfling outcast, steals a shard of the legendary Crystal in an attempt to reignite the dying sun that exists at the center of the planet.
Now AICN has a report from the Australian Supernova convention, where the Spierig Brothers appeared and discussed The Power of the Dark Crystal during a Q&A. You can read the emailed account of their talk at AICN, but as it is fairly fragmented I'll just sum it all up here.
The film will shoot in Australia, possibly in Queensland or in Sydney. It will be a 3D shoot that uses as many practical puppets as possible, but CGI and motion capture will be part of the process as well. Brian Froud, the original conceptual designed for The Dark Crystal, is working on the film, though we don't know exactly in what capacity.
The report says the brothers "kinda hinted that [motion capture] may be [used] for a newer character to the universe." And there was talk of the return of the Skeksis, which I think is probably a given, knowing how popular the creatures were after the first film.
The Spierigs had previously told ComingSoon that the film would be scary and certainly in line with their own sensibilities, while also being an appropriate sequel to the original:
We wouldn't attach ourselves to the material if it didn't connect to our sensibilities...To be honest, the first film is, when I was young, pretty scary stuff. This will certainly have scary elements to it. It's not a horror film by any means, its just got a really solid mythology and solid idea. There are so many great characters. Great new characters and some of the favorites from the previous film will return. It's not a remake. It's a continuing story and we use the world of the first film to go further.