Fernando Meirelles To Direct 360, Written By Peter Morgan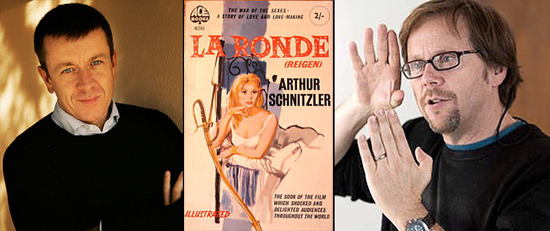 I've been waiting for Fernando Meirelles to make a new film I can really love in the same way I loved City of God. The Constant Gardener had its high points, but Blindness was a serious disappointment in a lot of ways. So, especialy since the news comes in the midle of a dispirited summer movie seasons, I'm holding out hope for 360, the new film that Meirelles will direct from a script by Peter Morgan.
According to Deadline, 360 "examines sexual morals within and between social classes, using various pairs of characters who have sexual encounters in and outside of their social classes." Which all sounds overly conceptual, but Peter Morgan is more than able to draw a set of characters that will carry the story, so I'm not too worried about that angle.
Because Morgan's influence for the script is the Arthur Schnitzler play Reigen, one Deadline commenter references Eyes Wide Shut. (Schnitzler's Traumnovelle was the basis for Kubrick's movie.) But I think that's off the mark — Eyes Wide Shut is more about the sexual naivete of the main character, and how that leads him to misunderstand many sexual encounters. There's class-based material in the movie, but that's not what the story is really about.
The Wiki summary of Reigen says that the "dramatic structure consists of ten interlocking scenes between pairs of lovers. Each of its ten characters appears in two consecutive scenes (with one from the final scene, The Whore, having appeared in the first)." So, theoretically, that's ten lead characters to cast, which given the involvement of Morgan and Meirelles could lead to a stellar collection of talent. Another reason to keep an eye on the film, which could easily become one of the most promising fall festival features of 2011.
Reigen was previously adapted by Max Ophuls into the film La Ronde (the French translation of the play's title, and the title under which the play is commonly known) in 1950.