Release Date Changes: The Fighter Gets A Date, Rango And Kung Fu Panda Sequel Move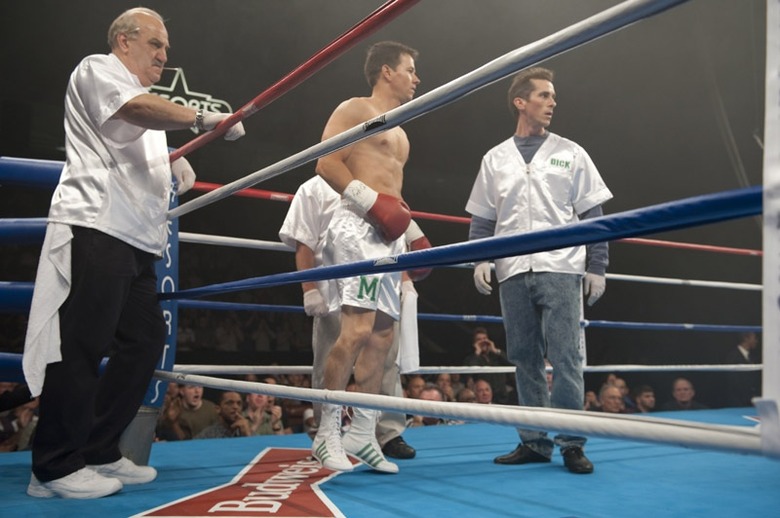 David O. Russell's The Fighter finally has an official release date: December 10th 2010, just in time for award season. I'm sure the film will premiere at one of the September film festivals (Telluride, Toront, Venice).
We also have some minor release date changes for DreamWorks Animation's sequel Kung Fu Panda: The Kaboom of Doom Paramount will hit theaters one day earlier, Thursday May 26th 2011 instead of Friday, May 27th.
Also, Paramount Pictures has moved the release date of the computer animated film Rango from March 18th 2011 to March 4th 2011.
We haven't heard much about the project since that test screening report in January and after some behind the scenes footage was released online. For those who haven't been following the project, here is a recap: Darren Aronofsky was originally scheduled to direct, but switched over to The Wrestler. The film tells the story of Dicky Eklund (Christian Bale), a real life boxer-turned-trainer who rebounded after a run of drugs and crime.
Shepherded his half-brother "Irish" Micky Ward (Mark Wahlberg), Dicky had a Rocky-like rise to the world lightweight championship. Ward fought throughout the mid-'80s and '90s, but he's best remembered for three battles with Arturo Gotti, two of which went down as the greatest in the history of the sport. Amy Adams plays "a tough, gritty bartender and former college high-jumper" who ends up dating Wahlberg's character.