Neill Blomkamp's New Sci-Fi Film Is Called Elysium; Reps Say He Won't Direct The Hobbit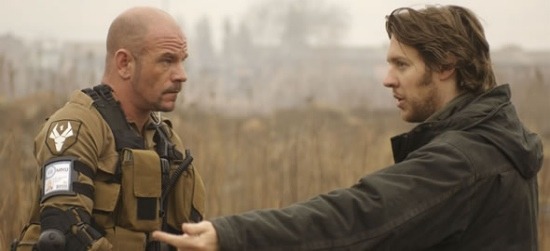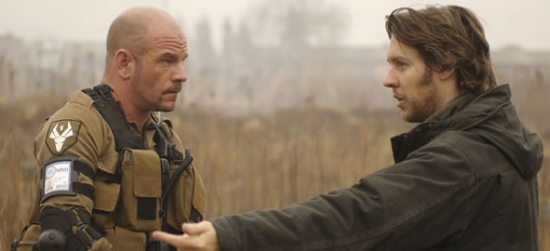 OK, first up, no great surprise that when Neill Blomkamp's representatives finally spoke up about the rumor that he would direct The Hobbit, their response was, "uh, no."
At the end of last week a report from The One Ring, firmly characterized even there as rumor, suggested that Blomkamp was the choice to direct The Hobbit. Easy to see where that would come from, given his prior experience working with Peter Jackson on District 9. But Vulture talked to 'an insider' from Blomkamp's agency, WME, who said that he isn't directing and hasn't even been contacted.
But the more interesting news to come out of Vulture's report is that the sci-fi film Blomkamp has talked about over the past year is called Elysium. A recap on details about that one after the break.
Vulture's report that nixes the 'Blomkamp in the Shire' rumor says that he's working on Elysium, "an original sci-fi script of his," for Media Rights Capital.
That makes Elysium the name of the film that he mentioned back in October,
Hopefully, this will be a bit unique, very much a reflection of me. It is absolutely another science fiction film, quite different from `District 9,' but some of the blending of genres and the tone might be within the same realm.
Which also seems to be the same film he discussed at Comic Con last year when premiering District 9,
I've got one science fiction idea that I'm absolutely in love with, which I'm pretty sure is going to be my next film. 99% sure...It's totally original, it's my own story...It's set on another planet, but it's cool. It's violent, very violent, and very unique hopefully. We'll see.
He's also said of the film,
it is science fiction and it has many sociopolitical ideas that interest me. Those ideas are wrapped up inside something that is like a Hollywood action film...The setting for the next film takes place 150 years from now. There are two cities that I'm choosing between. They would play as themselves. They are not in South Africa.
That last comment seems to contradict the 'set on another planet' aspect, but no big deal. It's his story — things can change.
More important is the Media Rights Capital part of the equation, which can't really be over-emphasized.
When that deal was announced, we heard that not only would MRC finance the film, the company will give Blomkamp creative freedom and an ownership stake in the film. That's a big deal. That sort of deal is also part of why he's expressed a lack of interest in doing massively-budgeted studio films. Why work on a $200m production with a dozen suits looking over your shoulder every day when you can have total freedom on your own project? Sure, Elysium's last budget report pegged it as being in the $30-40m range, but we saw what Blomkamp can do with that budget on District 9. He's in perfect territory.