Luc Besson Shopping New Love Story Script To Major Studios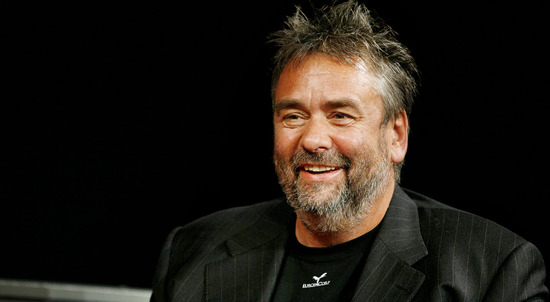 Though he's making a comeback to live-action film with The Extraordinary Adventures of Adele Blanc-Sec (already released in some European countries) Luc Besson has been known in the last decade more for writing and producing than directing. Most of his directorial work has been in animation (the Arthur films) and his last live-action film to get wide distribution in the US was 1999's The Messenger: The Story of Joan of Arc.
But now he's looking to direct a love story, and is shopping the script to Hollywood studios.
THR reports that the script, for which we don't have a title or logline, was co-written with David Marconi. The guy who wrote Enemy of the State and Live Free or Die Hard isn't the first person I think of when I hear 'love story,' but who knows what the script is about? One of Besson's most famous films, The Fifth Element, is certainly a love story, and you could call La Femme Nikita and The Professional love stories as well, if you wanted to stretch a little bit.
In fact, 'love,' as a story element, is one of the most common denominators for the live-action films directed by Besson. So I'm not jumping to any conclusions about what this mystery script might be.
The only conclusion I will jump to is that without a hell of a hook and cast I might not be terribly interested. Having revisited some of Besson's directorial work lately I find myself far less taken by most of it than was previously the case. (And a few of them I didn't like much to begin with.) The visuals for Adele Blanc-Sec have me interested to some degree, but it may be that his movies are no longer for me. I know that plenty of fans are holding fast, though, so you can debate what this might all be about.
THR's report says that Besson hopes to begin shooting in September, and that he's already reaching out to potential cast members. We'll get more details on this when possible and fill out the story then.