Movie Trailer: The Green Hornet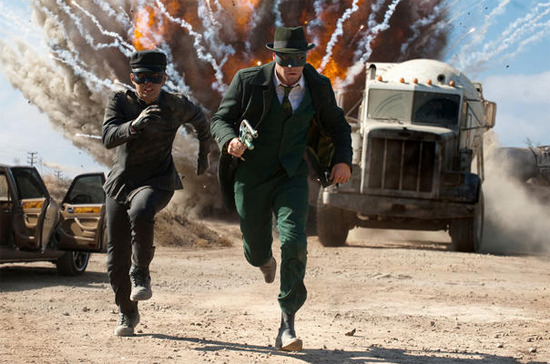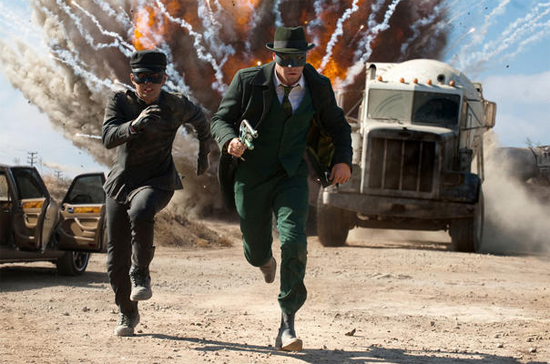 Sony Pictures has released the first movie trailer for Michel Gondry's big screen adaptation of The Green Hornet starring Seth Rogen, Cameron Diaz, Jay Chou, Christoph Waltz and Michael Pena.. The comedy tone of the project might come as a surprise to most, and the big action shots seem unlike anything Gondry has ever produced. Honestly, I'm shocked at how normal and rather generic this film looks, especially considering Gondry's involvement. Watch the trailer right now embedded after the jump. Please leave your thoughts in the comments below.
Official Plot Synopsis:
Britt Reid is the son of LA's most prominent and respected media magnate and perfectly happy to maintain a directionless existence on the party scene — until his father mysteriously dies, leaving Britt his vast media empire. Striking an unlikely friendship with one of his father's more industrious and inventive employees, Kato, they see their chance to do something meaningful for the first time in their lives: fight crime. But in order to do this, they decide to become criminals themselves — protecting the law by breaking it, Britt becomes the vigilante The Green Hornet as he and Kato hit the streets.
Using all his ingenuity and skill, Kato builds the ultimate in advanced retro weaponry, The Black Beauty, an indestructible car equal parts firepower and horsepower. Rolling in a mobile fortress on wheels and striking the bad guys with Kato's clever gadgets, The Green Hornet and Kato quickly start making a name for themselves, and with the help of Britt's new secretary, Lenore Case, they begin hunting down the man who controls LA's gritty underworld: Benjamin Chudnofsky. But Chudnofsky has plans of his own: to swat down The Green Hornet once and for all.
The Green Hornet hits theaters on January 14th 2011.