Movie Trailer #2: Anton Corbijn's 'The American,' With George Clooney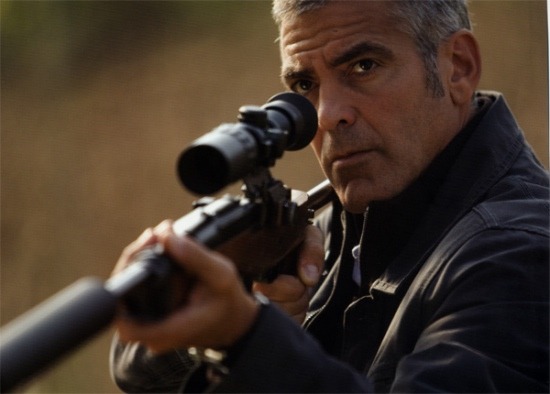 There is now a second teaser trailer available for The American, directed by photographer Anton Corbijn (as a follow-up to his film Control) and starring George Clooney as a soon to be retired assassin hiding out in an Italian village.
The first teaser, released in May, was a slow burn that made the film look a lot like a companion piece to The Limits of Control by Jim Jarmusch.
In this new trailer, which mostly uses the same footage, gone is the elegiac piano score and the drawn-out editing pace. This has a more tense, percussive music track that breaks into a fairly standard "hey, this is an action thriller!" proclamation, and a faster cutting pace. Where the first teaser sold the film as a mournful but sensual tale, this promises a more routine thriller. I think the first teaser is more honest, based on what I've heard about the film, but that's only an impression.
Here again is the official synopsis for the film, which opens on September 1. IMDB has the teaser in HD.
When an assignment goes wrong and a lover ends up dead, he vows that the next job will be his last.  This final obligation takes him to a picturesque town nestled amongst lush Italian hills, its historical piazzas bursting with life.  But to Jack, every location is a trap and every person a potential threat.  Still, he surprises himself, enjoying confessional conversations over Armagnac with an insightful priest and slipping into an affair with a local beauty.  But by letting his guard down, Jack may be tempting fate.  A dangerous shadow-dweller shows every sign of closing in, and the mysterious woman who has hired him may not be all that she seems.  As an increasingly wary Jack contemplates life, love and death in Italy, the film escalates into a climactic showdown through the cobbled maze of age-old alleyways.  This sexy, suspenseful and intricate story blends intrigue and passionate romance within a searing morality tale to finally reveal the heart of this deeply private man.