Star Tours 2 Grand Opening Dates Announced
As you know by now, Disneyworld is planning to relaunch the Star Wars ride Star Tours with a new 3D version in 2011.  We now know when Star Wars 2 will launch:
May 10th 2011 in Walt Disneyland in Anaheim (current ride closes on September 8th 2010)
May 17th 2011 in Walt Disneyworld in Orlando (current ride closes on July 27th 2010)
So if you're planning a trip to one of the Disney theme parks in 2011, you now know when to plan the tip. And for those of you who want to tour Endor one last time before the ride becomes 3D/Prequel-ized, LucasFilm is holing a special event to celebrate the end of the original Star Tours ride: "an out of-this-world, first-of-its-kind decommissioning party before Star Tours launches its final flights."
Recently it was revealed that the new attraction "will take voyagers — for the first time ever — to Coruscant, as well as other destinations in the Star Wars galaxy" including the skies of Coruscant.
Previously released images: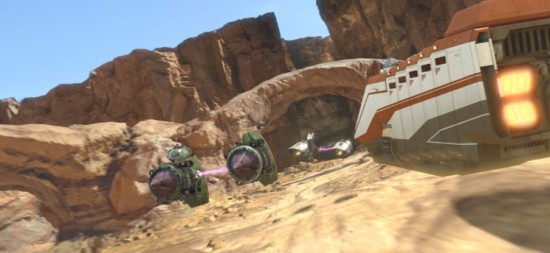 Previously released video:
source: StitchKingdom