Alex Garland, Writer Of 28 Days Later And Sunshine, Scripting Logan's Run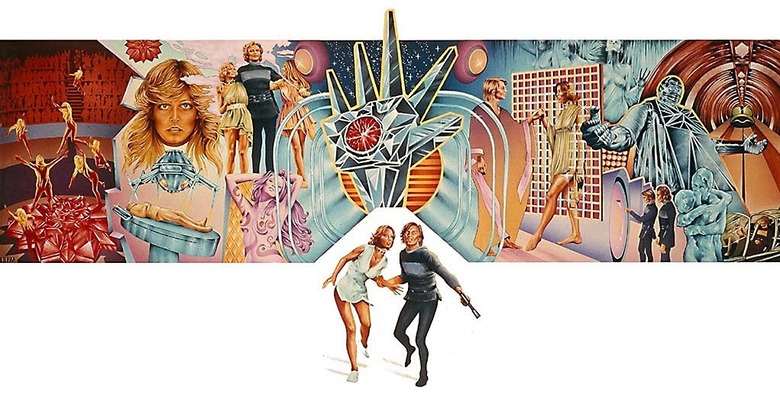 A remake of Logan's Run or, more properly, a new adaptation of William F. Noland and George Clayton Johnson's novel, has been in the works for a long time. Warner Bros. and Joel Silver are now moving ahead with a 3D take on the story, to be directed by Ridley Scott protege Carl Erik Rinsch.
Now WB and Silver are primed to hire a screenwriter: Alex Garland, who previously scripted 28 Days Later and Sunshine, among other films.
THR says that Garland is in negotiations, and that Joel Silver and producer Akiva Goldsman are really working from the source novel, rather than the 1976 film. Which is all well and good, but I'm not sure I'll be able to accept a shiny new Logan's Run that doesn't use model train cityscapes.
But as far as Garland goes, this could be a great hire. We know he can nail the sci-fi and dystopian aspects, and if the trailer for Never Let Me Go, which he scripted, is anything to rely on, he'll also be perfect for some of the more elusive aspects of the story that just became cheese in the original film.
Previously:
The 1976 film is actually based on a 1967 novel by William F. Nolan and George Clayton Johnson. The plot involved a dystopian future society in which population and the consumption of resources is managed and maintained in equilibrium by the simple expediency of killing everyone who reaches the age of thirty (21 in the book), thus neatly (and inhumanely) avoiding the issue of overpopulation which was of growing concern at the time. Those who try to escape their destiny are known as a "Runners", and is hunted down by operatives known as Sandmen. The main character of the story is a Sandman named Logan who makes a run for it. The book launched two sequels, Logan's World and Logan's Search, both of which were published after the release of the film.