Robert Rodriguez Offered Director's Chair For Deadpool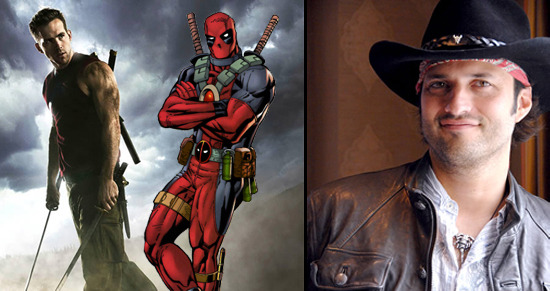 Robert Rodriguez has been distancing himself from The Weinstein Company, and starting to set up a new studio home at Fox. His last movie for the Weinsteins will likely end up being Spy Kids 4. He didn't direct Predators for Fox, but he was the prime mover on the project regardless, and the studio offered him the director's chair for the Planet of the Apes prequel, suggesting that Fox brass is happy with the work he's done so far. (Or happy to work with a known quantity; regardless, RR turned down the Apes job.)
Now there's word that Rodriguez has been offered a job directing the Deadpool film, which Fox has been actively developing since X-Men Origins: Wolverine opened last year.
The lineage of Deadpool is slightly complicated: for over a year there has been a plan for a Deadpool movie, starring Ryan Reynolds, who played the character in Wolverine. Then, just as Fox was narrowing screenwriting pitches down to the last crucial two or three writers, Reynolds signed on to star in Green Lantern for Warner Bros. That threw Fox into a temporary tizzy, but Deadpool didn't die.
In January, Zombieland writers Rhett Reese and Paul Wernick were hired to write the first draft of Deadpool. At the time, no director was mentioned. But now one of the names coming up is Rodriguez. At this point he hasn't accepted the job, and given that he's already turned down the Apes film, it's easy to think he might pass this up, too.
I'm of two minds about Rodriguez directing this. On one hand, if Reese and Wernick turn out a script that is as much fun as Zombieland was, Deadpool could be a lot more fun than a spin-off from the lame Wolverine movie might lead people to expect. And if Ryan Reynolds remains as active in developing the film as he was months ago, this could be better than the average Fox product. I've been told multiple times about Reynolds' commitment to the film, so if that remains the case, things might be in good hands.
At the same time, I always want to see filmmakers do original projects, and Rodriguez has a couple (like Nervewrackers) he's been working on. But again, this is just 'an offer is out,' so don't get too worked up or tied to the idea of a RR Deadpool yet.
[Production Weekly, with confirmation by The Playlist]