Guillermo Del Toro Says Van Helsing 'Not Quite Certain' But Will Share Plans At Comic Con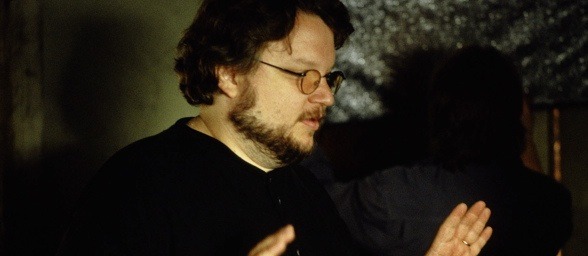 Last week there was word that Guillermo del Toro is working with Universal to develop a new Van Helsing movie. Not necessarily a sequel to the Hugh Jackman film from 2003, but another hybrid action horror film with the classic vampire hunter as the main character. The report was that del Toro would write a treatment (not the script) and produce. Now he's released a statement to his official fansite to clear up the speculation about Van Helsing.
Del Toro Films printed the following statement, emailed by the director:
Van Helsing (writing and producing) is still in talks and not quite certain. Even then, I would like to share my plans only at COMICON. I am taking it slowly and marking very, very carefully the calendar of projects that I will be involved as producer, writer, etc I will not announce the project I intend to direct until then. I am very happy to say that all the projects and partnerships being considered are both quite surprising and, I hope, powerful. Much as I want, I cannot say much more at this time but I anxiously await to share these with you. I will be shopping on the floor in San Diego for several days. See you there!!
So, first up, as we surmised previously, this isn't likely to be the next film directed by del Toro.
Potentially, there's quite a lot we might hear about at Comic Con. In addition to developments on Van Helsing, hopefully we'll get some word from del Toro and Disney about Disney Double Dare You, the animation label announced last September that will debut with Trollhunters, based on a script from del Toro. In addition to other possible projects, maybe we'll also hear about Heavy Metal, the directorial lineup of which del Toro has been said to be a part.
The staff of /Film will be out in force at Comic Con, so we'll bring you any news of GdT's project announcements as soon as they hit.
[via STYD]