Luc Besson To Meet With Liam Neeson About Taken 2; Also Produces New Art Deco 3D Animated Film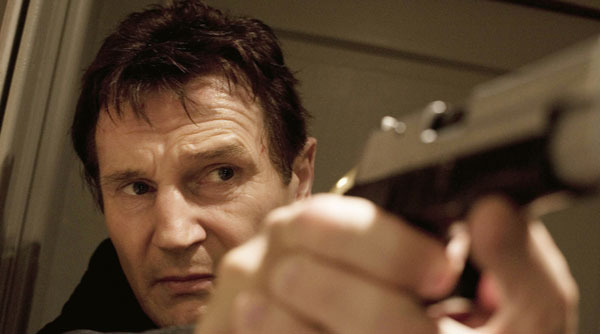 Taken was a small film that was picked up by Fox, essentially dumped and then became a massive surprise hit anyway. Sometimes you just can't predict how these things are going to go. (Taken was big enough that its January release window is, for the time being, the 'Taken date,' which will be occupied next year by Steven Soderbergh's Haywire, formerly Knockout.)
No surprise, then, that a sequel is being considered. The possible follow-up is something that we might see Liam Neeson make within the next year or so, and he and writer/producer Luc Besson are working to come up with a story that will fly.
MTV talked to Neeson as he was promoting The A-Team, and he said that he's meeting with Besson later this month to talk about the sequel. The big hurdle right now, according to the actor? It will be "hard to get a plot that will be believable."
Given that the plot of the first film wasn't so believable, that's an interesting statement. It was Neeson's conviction that sold the story, though, so if they can't come up with a tale that he can get behind in a similar way, I could see why there might be a problem. He doesn't sound madly optimistic, but things might change.
Additionally, Variety says that Besson is coming on to produce the animated film French Riviera, which will be based on the art of Monsieur Z,  a French graphic artist. Besson's EuropaCorp is co-financing the development of the film, which is written by Bruno Benchetrit, in collaboration with Monsieur Z.
Another producer, Didier Brunner, says the film will be "a vintage thriller using 3D CGI animation with an art deco rendering."
Here are Neeson's comments on video re: Taken 2: