The Weinsten Co. Will Distribute John Woo's Reign Of Assassins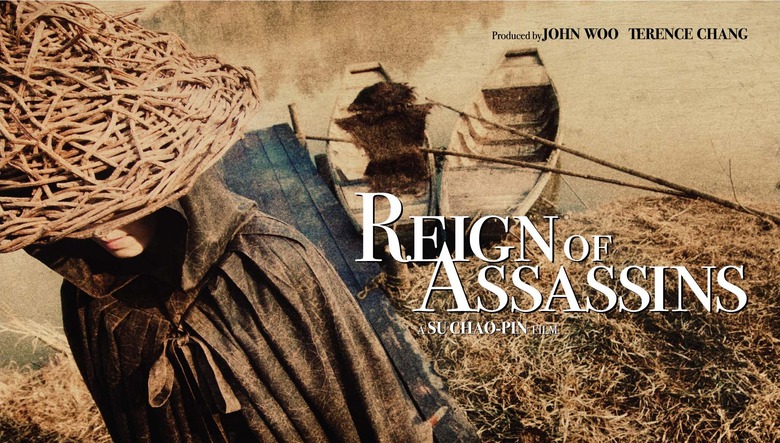 It's almost a great, hopefully not sad cosmic joke that Bob and Harvey Weinstein, so famous for buying and then either recutting or shelving Hong Kong films, will distribute John Woo's latest made-in-China effort, Reign of Assassins. The Weinstein Company announced today that it has pre-bought North and South American rights to the film, which was produced by John Woo and longtime partner Terence Chang, and co-directed by Woo and Su Chao-Pin, who also wrote.
Here's an abridged synopsis, which gets the slightly complex plot across better than I'll be able to, not having seen the film:
In 428AD, Bodhi, a Southern India prince became a Buddhist monk and set off for China, earning a hallowed reputation as a mystical martial artist. Following his death, his remains mysteriously disappeared. Hundreds of years later, Zhang, a high-ranking court official, is assassinated by Drizzle. Zhang's son Jingxiu, whilst mourning his father's death, is assailed by a group assassins. They leave him for dead, but somehow he survives and escapes their clutches.
Drizzle, a talented warrior herself, finds herself in possession of Bodhi's remains, and begins her quest to return them to their rightful resting place at Yunhe Temple. The Black Stone, a team of deadly assassins who employed Drizzle, are also after the remains and the powerful secret they hold. To hide from The Black Stone, Drizzle undergoes drastic facial surgery and changes her name to Zeng Jing (Michelle Yeoh).
(Note that the Chinese title of the film is Jianyu Jianghu, which literally translates into Rain of Swords in the Martial Arts World or, as some have had it, Rain of Swords in a Pugilistic World, which is a title I adore.)
Here's the press release, under which you can find the promo reel for the film that David presented a couple months back:
Shanghai, June 11, 2010: On the even of the Shanghai Film Festival, Fortissimo Films Chairman Michael J. Werner and The Weinstein Company's Bob and Harvey Weinstein jointly announced that The Weinstein Company has pre-bought North American and South African rights to Fortissimo's REIGN OF ASSASSINS (JIANYU JIANGHU). The film was produced by John Woo (FACE/OFF, MISSION IMPOSSIBLE II) and Terence Chang (FACE/OFF, MISSION IMPOSSIBLE II) through their Lion Rock Production banner along with Galloping Horse and Media Asia. Su Chao-Pin (SILK, BETTER THAN SEX) and Woo directed the martial arts epic which is a fast-paced action thriller set in the Ming Dynasty and stars Michelle Yeoh (CROUCHING TIGER HIDDEN DRAGON, SUNSHINE), as a skilled assassin who falls in love with the son of a man who was killed by her gang. Unaware that he also is a trained martial artist, their love blossoms and then tensions rise as the past comes back to haunt them.
REIGN OF ASSASSINS is expected to hit theaters in China later this year and The Weinstein Company is currently considering coinciding release dates in North American and South Africa.