Soderbergh's Knockout Retitled Haywire, Release Possibly Set For January 2011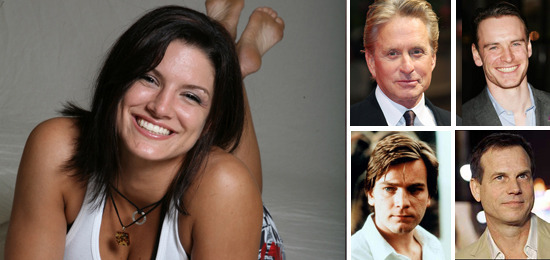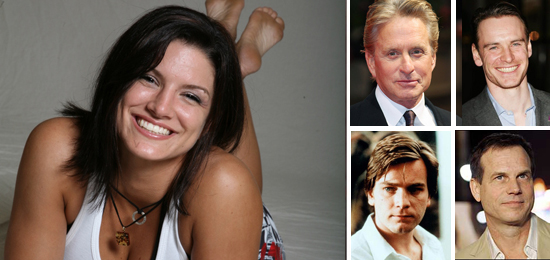 Steven Soderbergh's action thriller Knockout, starring MMA fighter Gina Carano and a hell of a supporting cast, has evidently been given a new title. The picture is now called Haywire, and looks to be set for release in January 2011 by LionsGate. The Playlist collated a set of tweets (from Soderbergh's wife Jules Asner and Rich Eisen) that talk about one of the first screenings of the film. In attendance were Asner, Eisen and seemingly Sasha Grey, who was in Soderbergh's The Girlfriend Experience. They mention Haywire as the title, and Eisen says the film hits in January. The latter detail in particular may be subject to change, but whenever we do see the film, expect it to be called Haywire.
One other point about the film that we didn't report when it took place: while Dennis Quaid was set to play a role, he ended up having to drop out at the last minute and was replaced by Bill Paxton. I can deal with that just fine; given the type of movie I expect this to be, Paxton probably fits right in.
That makes the supporting cast look like this: Ewan McGregor, Michael Douglas, Michael Fassbender, Channing Tatum, Antonio Banderas, Michael Angarano, Mathieu Kassovitz and Paxton. That is one hell of a lineup for an action-based spy thriller that centers on a performance by an actress with no real prior feature experience.
In the film Carano plays a black ops soldier who is betrayed during a mission, but survives to seek revenge. Lem Dobbs (The Limey) wrote the script, in which the cast listed above play a variety of friendly and antagonistic roles, from members of Carano's team to her betrayers and higher-ups. Most of that detail can pretty easily be found online, but I'll leave it out here. If you want the spoilers you can track them down pretty easily.
More than anything else, I'm looking forward to seeing what sort of action is in the picture. Most of the big studio action films have been dull and boring of late, edited to withing an inch of breathing room and too shaky to appreciate whatever skills might be on display. With Carano as the centerpiece, hopefully Soderbergh has clearly captured some action worth watching.