Cool Stuff: Acapulco Gold's 'Phoebe Shirt'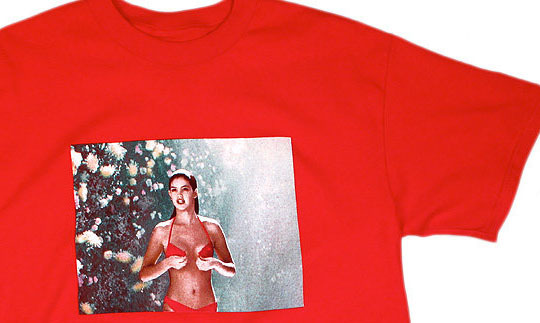 Before you ditch that crummy summer job and toss your cheesy pirate uniform and fish sticks out the window, borrow some $10s from the register and treat yourself to something nice. Like, say, this new tee from NYC's Acapulco Gold, which salutes talented actress Phoebe Cates and the wet-hottest moment in '80s teen cinema. Printed on 100% cotton and made in the USA, part of us—guess the part—wishes the print ran a second longer.
The shirt is available directly from AG or at Turntable Lab in classic black, white, or red, men's sizes medium to X-large. For the purpose of this article, /Film received the red one. Here's a review: Looks great in a bathroom mirror. Too great. Pics of each color after the jump. And I've attached the little seen intro to Fast Times, the failed Fast Times at Ridgemont High TV series starring Patrick Dempsey and Ski School's affable Dean Cameron as Spicoli.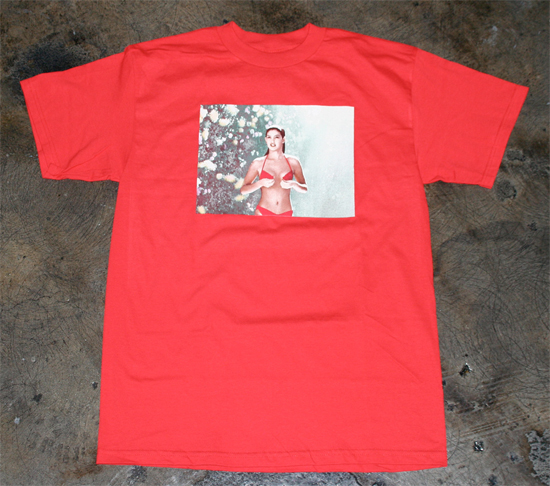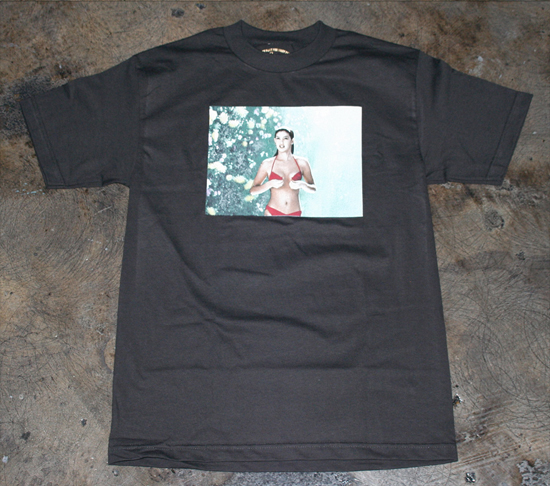 Cool Stuff is a daily feature of slashfilm.com. Know of any geekarific creations or cool products which should be featured on Cool Stuff? E-Mail us at orfilms@gmail.com.