Vincenzo Natali Officially Announced As Director Of Neuromancer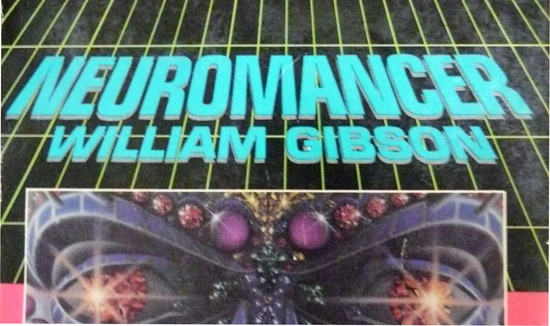 Because it's been a story confirmation kinda evening (Pirates 4 casting, Breaking Dawn split, etc) why not throw out the official confirmation of a movie that could be a bit more exciting than those others? We'd heard not long ago that Splice director Vincenzo Natali would direct an adaptation of William Gibson's novel Neuromancer, and now there's an official release making the news, er, official.
There's no casting info yet, but the release reports that pre-production is expected to start early next year in Toronto. Peter Hoffman, head of Seven Arts Pictures, which is putting together financing and sales efforts for the film, says,
We are very excited to be working with Prodigy Pictures and to have Vincenzo as the head of the Neuromancer team. After seeing his work, especially his cutting edge use of effects with Splice, we feel that he has both the story telling ability and the command of the visual medium to give this film the treatment it deserves. In Vincenzo's hands we think Neuromancer will realize William Gibson's extraordinary vision of the future while being a big draw at the box office.
That's all well and good — what do you really expect the company head to say about his new director? The better info comes right from Natali, as in the interview David Chen ran with him earlier today. He talks about making Neuromancer in the wake of The Matrix — an important idea, given that the lineage of influence goes the other way. That is, Neuromancer will become a big movie after The Matrix, which was heavily influenced by the novel.
And there's this:
[Neuromancer] is a future reality, but I don't want to glamorize it, I don't want to inject steroids into it. I want it to feel very palpable and real, and still exciting, of course, but I think if I had to make a comparison, a little more of the Blade Runner type universe, which is kind of a more adult-type of movie. And that's what I think this film should be because it's dealing with very important and exciting themes. And I think that's where my take on it and what excites me about the book will distinguish it from other films, in so much as, in my mind, Neuromancer is really about our post-human future. It's about how we, in the future, are going to relate to machine consciousness. In the same way that Splice is sort of a treatise on how we're changing our bodies, Neuromancer could be a treatise on how we're changing our minds, evolving our consciousness. I see tremendous potential for it.