This Week In Trailers: Hugh Hefner: Playboy, Activist And Rebel, The Wildest Dream: Conquest Of Everest, The Nature Of Existence, Once Upon A Time In Mumbai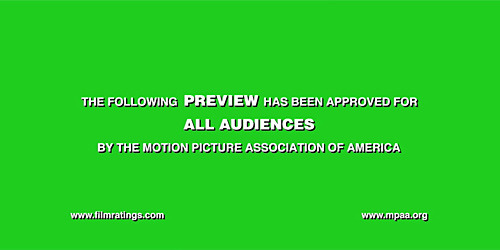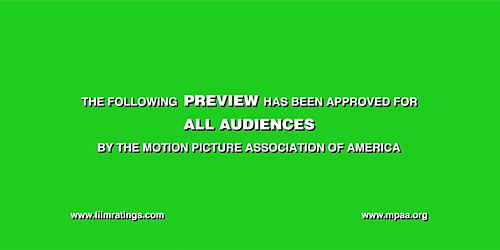 Trailers are an under-appreciated art form insofar that many times they're seen as vehicles for showing footage, explaining films away, or showing their hand about what moviegoers can expect. Foreign, domestic, independent, big budget: I celebrate all levels of trailers and hopefully this column will satisfactorily give you a baseline of what beta wave I'm operating on, because what better way to hone your skills as a thoughtful moviegoer than by deconstructing these little pieces of advertising? Some of the best authors will tell you that writing a short story is a lot harder than writing a long one, that you have to weigh every sentence. What better medium to see how this theory plays itself out beyond that than with movie trailers?Once Upon A Time In Mumbai Trailer
Ok, the art for this movie makes it look like this is a cop film made with porno stars. The thick mustaches, the open mouths that seem to want to do more than just breathe out of them, it's a little ridiculous.
However, the trailer was able to shut me up for a little while as I saw just how much fun this movie looks like might be. Yes, we've seen so many of these films before. Yes, there doesn't seem to be anything new under the sun here. However, and I would posit, that shouldn't preclude the idea that this might be just a solid action movie that easily erase the memory of seeing movies like Sex and the City 2.
Not only is this movie set in the hallowed grounds of Mumbai, where it finally made it on the map thanks to Slumdog Millionaire (or "Millin air" as Anil Kapoor says it) but this is a period piece, the 70's, that brilliantly has a 21st century jump cut editing style smeared all across it.
Funny how no one's thought to reimagine the civil war though bullet time as I think that's also an untapped corpse Hollywood could suck the life out of but director Milan Luthria has done just that for a film that looks like it's all style over substance but that doesn't matter to me.
When one of your "angles" is to have the constant sound of a gun being cocked, and re-cocked, and cocked again, and again, you can't help but laugh. The laughs subside, however, when the flashiness, the confidence with which we're introduced to the players and events in this movie, is done with a swagger that outclasses even the most polished action trailer here in the States.
The rock track that plays underneath the introductions is a fantastic one, the characters on the screen fitting right in with the period in which this movie takes place, but it triggers that sense inside which says this movie wants to be enjoyed. It's accessible and inviting like a movie that just wants to hit that demo of the fans who drooled to see The Transporter when it first dropped.
The angry "King" in this movie, played with maximum Blue Steel, Ajay Devgan looks like the real deal complete with the scowl, the "Queen" played by the stunningly drop dead gorgeous Kangana Ranaut who makes Megan Fox look like a hag of also-ran proportions, resplendent in all their accouterments as veritable rock stars of 70's Mumbai all adds up to a classy looking action movie.
True, you can't understand a lick of what anyone's saying but the implications for everything you see are kindergartner easy to comprehend. The Austin Powers-like shindig with the cabaret dancers and all the people dancing in true bacchanalian fashion are merely icing on a cake that will be just as nutritionally satisfying as a big slice of one but with all the flavor we see here, who the hell cares?
[Twitch]
The Wildest Dream Trailer
First Restrepo, now this.
National Geographic has been putting together some really interesting films this year and in a space that is really not dominated by any one studio. It's nice to see an organization thinking about ways to bring something unique to the multiplex that wasn't cobbled together with super-sized budgets and A-listers. Their choices are interesting if nothing else and backed by the voice talents of Liam Neeson, Hugh Dancy, Ralph Fiennes, the late Natasha Richardson, and Alan Rickman make this one documentary that has a little wattage behind it.
First time director Anthony Geffen doesn't seem like a name anyone would recognize to direct a movie about the first guy to ascend Mount Everest, and the man who finds his body some 75 years later. However, Geffen has a producing resume that tracks back all the way to 1995 and pretty much only includes projects where real life history is in play.
I can appreciate that the trailer just plays to those who don't know much about the Mount (read here: me) besides that you need a Sherpa and a lot of swag from The North Face in order to do it. The trailer gives us some perspective with regard to the elevation and some sweeping, gorgeous shots of that mountain that make it look really peaceful, quiet. In steps Neeson's dulcet voice, laying down the foundation with regard to Mallory's adventure.
At first there are the file photos, the average looking dramatization of the events, but then it turns and flash forwards in time to incorporate the story of the climber who went out looking for Mallory's dead body which everyone assumed was still up there. I don't know if the body we see in the trailer is real but it absolutely adds an air of the dramatic into the story. I mean, the dude who finds Mallory is either the bravest man alive when he says he wants to recreate Mallory's ascent from 1924 in all its simplicity or is the craziest guy you would ever want to meet. I am not sure which way I fall on this but the images of this guy making the ascent are just sweeping in scope.
I can't imagine how it would look on the big screen but from this vantage point it looks like it will compete with such fare as Touching the Void with regard to capturing the sheer insanity of going toe to toe with nature. The trailer is a little cheese ball in some patches but this thing is being sold on the strength of its story and I, for one, welcome a documentary that will inject a little excitement in their storytelling.
Hugh Hefner: Playboy, Activist and Rebel Trailer
What's interesting about writer/director Brigitte Berman's career is that she directed a half hour program on Ozzy Osbourne's family; called The Osbornes: A Very Special Family, the half-hour program dissected this family from a perspective of an outsider looking in on this unique family unit. All this doesn't seem very novel but Brigitte came in and did this before anyone else. Years before. 1983 to be exact.
Hers is also a career that seems to be marked by long lapses in activity. Last time she was an editor on a project was 1985, last time she wrote anything worth a credit was 2002 as well as the last time she directed anything. It's an interesting thing, then, that this is what moved her to come out of her shell once more to make something that seems like it should have been done eons ago.
Hugh Hefner certainly is an interesting figure in the annals of social interaction. Like Kleenex, Playboy has really become synonymous with an idea, a sociological placeholder, more than it is a magazine. Now known as classy pornography, with outlet stores that sell its decades old brand fused on everything from books, playing cards, shirts and handbags, the Playboy aesthetic has properly penetrated the culture and this trailer succinctly makes that case.
What I like about this is that you have Gene Simmons, of all people, make a spot-on observation about the way Hefner has framed his life from his 20's and well into old age. The man has never wavered from his vision and the interview footage of a really young Hugh with Mike Wallace from 60 Minutes you can just sense that here's a guy who was ahead of his time in understanding the healthy norms of sexuality long before modesty was supplanted with lasciviousness.
On top of that we have a wonderful extended moment where the ideas that it was a magazine with a strong editorial voice and vision, especially when it came to race relations, all come together with a reflective Hugh acknowledging his monthly was more than just a girlie gallery.
The trailer breaks from the mold of what we all would have expected for a documentary on Hugh Hefner and, I would assert, a trailer that actually focuses on the more interesting aspects of the man, eschewing the easy sleazy angle, is not only a bold choice it's the right choice.
The Nature of Existence Trailer
Director Roger Nygard might well be the Francois Truffaut of Star Trek fans.
I would heartily agree with those nerds who think Trekkies still stands as a documentary you could watch again and again, the movie still holds its repeat value all these years later. Nygard himself has been doing things here and there, working in episodic television for a story or two, shooting the slightly inferior Trekkies 2, but it hasn't made the same impact as his exposé on the lives of a few geeks who are really really into Trek.
However, his latest documentary looks like it is pushing beyond the humorous and is getting back to the style which made Trekkies so much fun. That film worked because instead of pointing a finger and laughing at all these silly people, like a five minute puff piece would do in your local news market if a comic book convention rolled into town, he let the subjects breathe. He let the subjects talk for a little bit as Nygard interspersed footage of these people's natural lives into what was being discussed. This trailer opens up with that formula, he flat out address the camera with his hypothesis, as he barrels right into the interview footage of a lot of people. A lot of them.
The snippets he gets from people about the nature of life and why we're all here on earth is an interesting one, certainly the documentary that came out last year by Peter Rodger, Oh My God, dealt with this in a more serious way, but it's Nygard's penchant for the humorous that makes this trailer wholly his own. As proof, there is a moment at the mid-point of this trailer where, after asking his question to a subject about the nature of why we're all here, Nygard says "Don't bullshit me..." in a way you realize that this isn't going to be heady. It's going to be interesting, hopefully insightful.
The departing comment by the director of Empire Strikes Back, Irvin Kershner, encapsulates the loose attitude of this film as he compares the emotional pain a lot of us all feel in life to the complete laissez-faire happiness that only idiots possess. It's poignant and it made me laugh a little. Hopefully this movie is as peppy as its trailer.
Note bene: If you have any suggestions of trailers to possibly be included in this column, even have a trailer of your own to pitch, please let me know by sending me a note at Christopher_Stipp@yahoo.com
In case you missed them, here are the other trailers we covered at /Film this week: