Paramount Remaking 'Ghost'...in Japan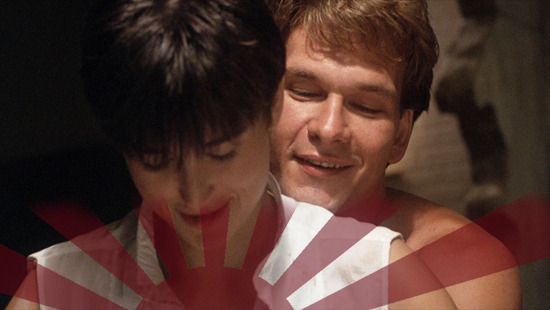 And the tables turn. We pay a lot of attention (too much, probably) to the endless parade of movie remakes undertaken in the US. But other countries regularly remake our movies, too. (And each others'; this is a universal practice.) We just don't see as much of the news.
But how can we not talk about the remake of Ghost that Paramount plans to put into production in Japan? The idea: combat the struggling box office performance of American movies with a film more directly tailored to a Japanese audience.
Reuters reports that "studios are increasingly eyeing the potential of local-language production, particularly in the $2 billion Japanese market where once-dominant American movies have been outgunned by local films the past three out of four years." American films are failing at the Japanese box office, leading studios to begin dubbing films in Japanese rather than subtitling them (Shutter Island just got this treatment) but a truly localized version of a classic might actually make real money.
And so, enter Ghost. It is a proven quantity — a film with globally-recognized signature moments. The new verison stars actress Nanako Matsushima in the Demi Moore role and South Korean actor Song Seung Heon as (spoiler!) her deceased love. It will open this fall.
Ghost isn't the only movie getting this treatment. Fox is prepping a Japanese remake of the Cary Grant classic An Affair to Remember, and we're likely to hear about other Japenese remakes of proven American films in the remainder of this year.
Speaking of other countries remaking US films, there are already two Indian remakes of Ghost, produced withing a year or two of the film's original release.
And as an aside, the interesting thing about the Shutter Island dubbing is that it was done "using a special editing process to ensure accurate translation and proper lip-syncing." So is the dubbed cut just slightly different?