Sandra Bullock And Ryan Reynolds To Re-Team With 'The Proposal' Director? Not So Fast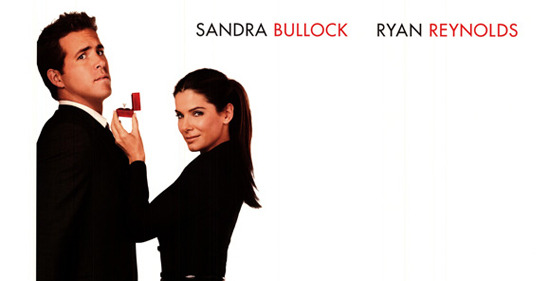 Yesterday there was news that Sandra Bullock and Ryan Reynolds would re-team with their The Proposal director Anne Fletcher and screenwriter Peter Chiarelli to make Most Wanted, an action comedy pitch recently picked up by Universal .
In a different year this wouldn't have seemed like much more than a casting news blip but, you know, Bullock just won an Oscar. So jumping right back into the romantic action comedy pool seems like kid's stuff now. Her agent agrees, and says the project is a possibility, at best.
The LA Times quotes Bullock's agent, Kevin Hevane of CAA:
[Bullock] is simply attached to the project, which is currently in development. This is not her next film...There are several projects of many different genres that Ms. Bullock is presently considering and has not committed to any of them at this time...The next project that will follow her Oscar will be chosen carefully and with a great deal of thought.
In other words, Sandra Bullock isn't yet going all Cuba Gooding, Jr.
Should Most Wanted happen — and it likely will in some form, with or without Bullock — it could be more than vaguely reminiscent of Midnight Run. THR described the plot thusly:
The story sees Bullock as a criminal suspect with Reynolds as an FBI agent who is supposed to be escorting her to court when the two are ambushed and forced to go on the run.
So, kinda Midnight Run plus It Happened One Night? We can dream. Of course, in Midnight Run Robert De Niro and Charles Grodin didn't end up making out. But you knew they wanted to. What do you think Grodin's supposed fear of flying was really code for?