VOTD: Spencer Susser's A Love Story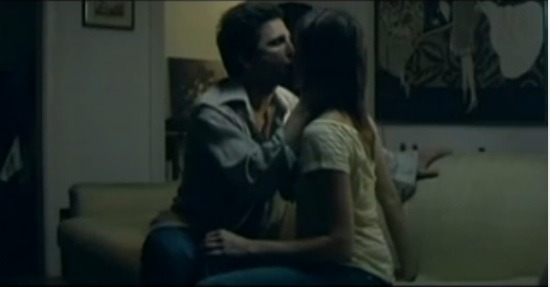 Last year, we featured a beautiful zombie short film titled I Love Sarah Jane. If you haven't seen it yet, check it out right now. It was screened at the 2008 Sundance Film Festival, and many regional film festivals around the world. And aside from being awesome, it is notable for featuring Mia Wasikowska, who later became Alice in Tim Burton's Alice in Wonderland.
Writer/director Spencer Susser has been working in commercials and music videos , but has finally completed his first feature film, an indie dramedy titled Hesher starring Joseph Gordon-Levitt, Rainn Wilson, and Natalie Portman, which premiered at the 2010 Sundance Film Festival (more here, review here).
This week our friends at FilmSchoolRejects posted a short film Susser wrote and directed in July 2005 titled A Love Story, which I had never seen before. The tagline is "love hurts" and this film is the literal example of that famous saying. The one and a half minute short stars Branden Williams & Amy Smart. Watch it now, embedded after the jump.