The Green Hornet: First Promo Poster And Action Figure Photos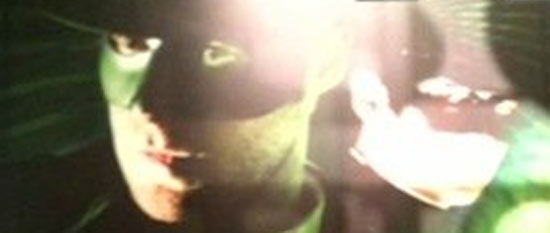 The first promo poster for Seth Rogen in Michel Gondry's The Green Hornet was discovered on display at the Sony Booth at the 2010 Licensing International Expo in Las Vegas. Also, Mezco Toys also announced new action figures for the upcoming big screen movie which give us a closer look at the costumes of The Green Hornet and Kato. Check out the photos after the jump.
Click over to CBM to see the full photo uncropped. I'm sure we'll get a much better digital file in the coming weeks.
And here are the action figure photos, which give you a much better look at the film's costumes: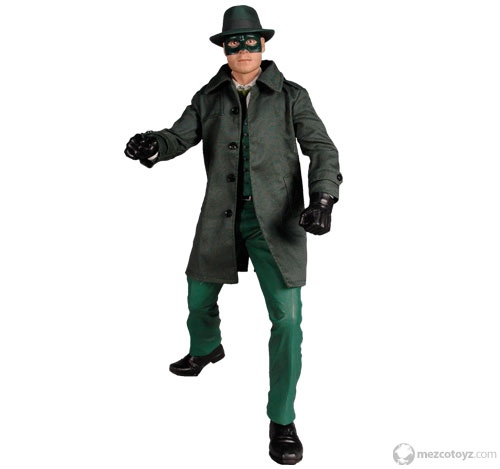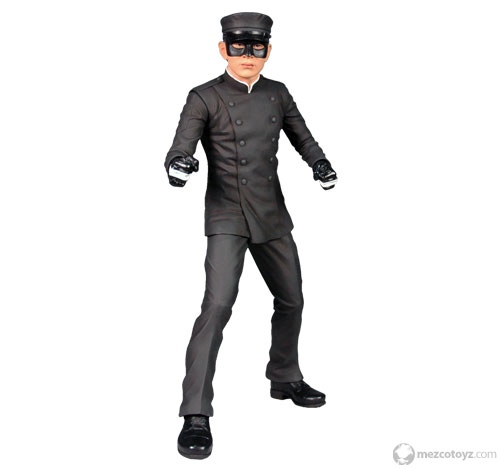 Official Information:
Mezco 12inch 1/6th scale figures are based on the characters from the upcoming big budget tent pole film from Sony Pictures. The Green Hornet, due to release January 2011. A classic character of film, television, radio, and comic books returns to the big screen in Columbia Pictures' feature film The Green Hornet, starring Seth Rogen as the vigilante crime-fighter. The film will be based upon "The Green Hornet" radio series created by George W. Trendle.
The 12 inch figures feature amazing attention to detail, perfectly capturing both the actor's likenesses as well as the spirit of the characters.
The Green Hornet features 11 points of articulation, as well as an alternate right hand, gas gun, and real cloth coat Kato features 9 points of articulation, and an alternate right hand with gun.
Both figures are packaged in a collector friendly window box.
Ships in November 2010. Available on Mezco's website for $80.