Movie Trailer: The Action Of 'The Karate Kid'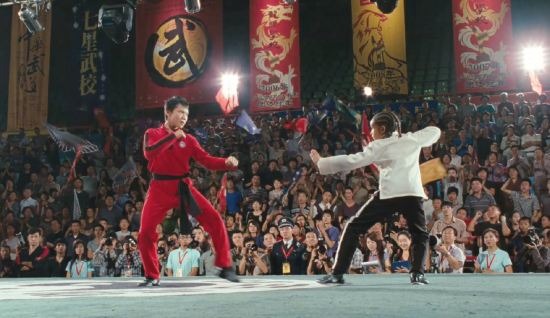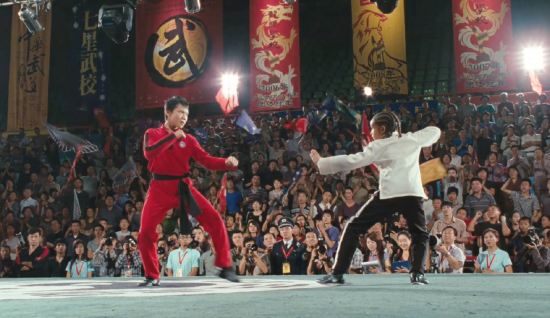 We've seen two trailers so far for the remake of The Karate Kid, both of which focused pretty heavily on the film's story. In the runup to the release of the film this week there's a third trailer, and this one is almost exclusively action, including a street chase scene that is vaguely reminiscent of Ong Bak, though the full thing probably doesn't have that movie's over-the-top stunts.
Everything I've read and heard about the film so far comes back to the same point: Jackie Chan is reportedly pretty damn good in it. You can easily see that potential in the various teasers. That's enough to make me want to see the film — it's been far too long since Chan did anything I really liked with no qualifications. I kind of hate that he might finally be good in this of all movies, but if nothing else this means that if he can be quite good here, he can repeat the performance somewhere more interesting.
The official synopsis:
12-year-old Dre Parker (Smith) could've been the most popular kid in Detroit, but his mother's (Henson) latest career move has landed him in China. Dre immediately falls for his classmate Mei Ying—and the feeling is mutual—but cultural differences make such a friendship impossible. Even worse, Dre's feelings make an enemy of the class bully, Cheng. In the land of kung fu, Dre knows only a little karate, and Cheng puts "the karate kid" on the floor with ease. With no friends in a strange land, Dre has nowhere to turn but maintenance man Mr. Han (Chan), who is secretly a master of kung fu. As Han teaches Dre that kung fu is not about punches and parries, but maturity and calm, Dre realizes that facing down the bullies will be the fight of his life.