Voltron Feature Film Is Dead; Robots Will Rely On TV Reboot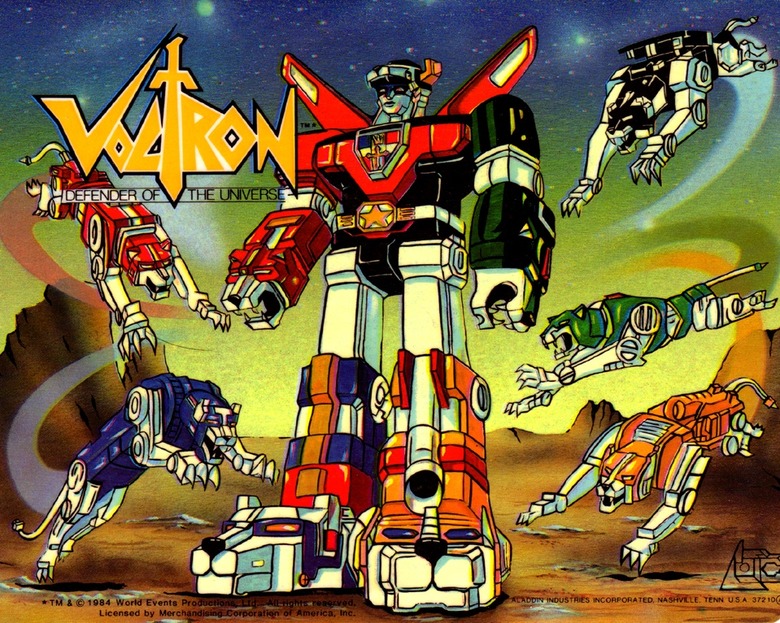 We've reported over the past couple years that Transformers had seemingly created enough giant robot movie momentum that Voltron, the Americanized edit of a 1981 Japanese animated series in which robot lions form a giant super-robot, would get a movie of its own.
That's no longer the case which, given the quality of the Transformers films, might not be a bad thing at all.
Justin Marks once wrote a screenplay for Voltron, back when Fox was working on the film with New Regency. The studio and New Regency put it into turnaround, in 2008, and producer Mark Gordon took the Marks screenplay to Relativity.  For that version, Max Makowski was reportedly set to direct. That incarnation went nowhere and, in July 2009, Atlas Entertainment was developing a new film. There was reason to suspect that this version might end up at Warner Bros., but like Robotech, also in development around the same time, it went nowhere. (Robotech may still be in play, however — it's been a year and a half since we heard anything about it.)
In April of this year, Makowski was gone, the Marks screenplay was gone, and World Event Productions and Atlas were developing a new version.
Now a Variety article says, without much detail, that all feature film versions are dead. The subhead on the piece calls Voltron the "latest project to scrap plans to reboot via bigscreen" and says that "WEP and Classic Media had been developing a live action feature for some time but scribes, including Justin Marks, have yet to lock down the right tone, producers said."
Rather than using a feature to bring the lions back to audiences, Voltron will re-appear on TV, via a Nicktoons show called Voltron Force, which uses the old 'five lions, one big robot' setup. We've known about the TV show for a while; now it seems that rights holders World EVen Prods and Classic Media figure that series and a bunch of new Mattel toys are a better way to make use of the license than a feature. It worked through the '80s, so why not now?