Movie Trailer: Lebanon - Contained Tank Israeli War Film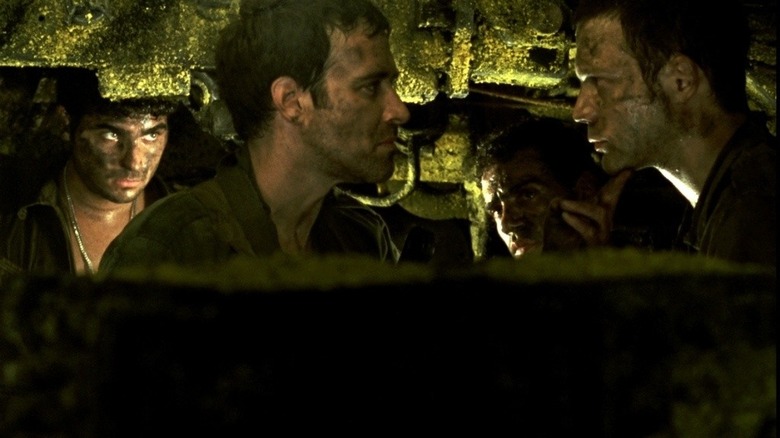 Sony Pictures Classics have released the trailer for Samuel Maoz's Lebanon, the contained tank Israeli war film which won the Golden Lion, the top prize at last year's Venice Film Festival. The whole movie takes place inside a tank, from the perspective of the soliders inside the cramped quarters, as they attempt to rescue and free a paratrooper squad that is besieged by Syrian troops. Maoz wrote the film based on his own experience in the 1982 war with Lebanon.
Judging by the trailer, this film looks intense. I've heard nothing but good things about it from other journalists who screened it on the festival tour. As a fan of minimalism, I'm always interested to see more self contained films (ie like Hard Candy, Buried...etc) — and this looks like one not to miss. Watch the trailer now, embedded after the jump. Please leave your thoughts in the comments below.
Official Synopsis:
June, 1982 – The First Lebanon War. A lone tank and a paratroopers platoon are dispatched to search a hostile town – a simple mission that turns into a nightmare. The four members of a tank crew find themselves in a violent situation that they cannot contain. Motivated by fear and the basic instinct of survival, they desperately try not to lose themselves in the chaos of war. LEBANON is a Sony Pictures Classics release, runs for 93 minutes and is not yet MPAA rated.
A tank crew and their casual camaraderie changes when the war starts, presenting real dangers and dilemnas that require instant decisions that have horrifying implications and real world consequences. The fear and doubt that mark their thoughts and decisions are the universal traumas of warfighting. Winner of the Venice Film Festival's prestigious Golden Lion in 2009.
About the Director:
Samuel Maoz was born in 1962 in Israel. He trained as a cameraman at the Academy of Art Beit Tzvi and did art direction in film and television productions. As a director, Maoz was associated with the production of documentary films such as TOTAL ECLIPSE (2000). LEBANON is his debut feature.
Lebanon hits limited theaters on August 13th, 2010.