Find Out When The Duplass Brothers' Cyrus Is Coming To Your City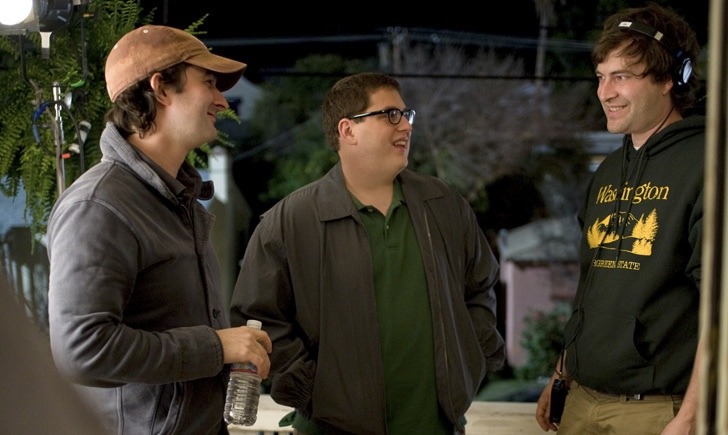 One of the films I really loved at this year's Sundance Film Festival was The Duplass Brothers' Cyrus, a comedy about "a recently divorced depressed guy who meets the woman of his dreams, who he learns lives with her 21 year old son." The film stars John C. Reilly, Marisa Tomei, Jonah Hill, and Catherine Keener. You can watch our Park City Video Blog Review of the film by clicking here. The movie is finally set to hit theaters this Summer, opening in New York and Los Angeles on Friday, June 18th and will expand to additional cities across the country and Canada in the weeks following.
Fox Searchlight has released a tentative release schedule so that you can find out when the movie is opening in your neck of the woods, and we really want to support this movie. Hit the jump to find out when you can see Cyrus!
Friday, June 18th
Los Angeles
New York
Friday, June 25th
Austin
Boston
Chicago
San Diego
San Francisco
Toronto
Washington D.C.
Friday, July 2nd
Atlanta
Baltimore
Dallas/Ft. Worth
Denver
Detroit
Indianapolis
Minneapolis
Montreal
Portland
Philadelphia
Phoenix
Seattle
St. Louis
Vancouver
Friday, July 9th
Albany
Albuquerque
Ann Arbor
Boca Raton/W. Palm Beach
Calgary
Charlotte
Cincinnati
Cleveland
Columbus
Edmonton
Honolulu
Houston
Las Vegas
Louisville
Madison
Miami/Ft. Lauderdale
Milwaukee
North Hampton/Springfield
Orlando
Providence
Richmond
Rochester
Sacramento
San Antonio
Friday, July 16th
Anchorage
Asheville
Baton Rouge
Birmingham
Boise
Buffalo
Champaign/Decatur/Springfield
Charlottesville
Colorado Springs
Corpus Christi
Dayton
Des Moines
El Paso
Fresno
Ft. Myers
Gainesville
Grand Rapids
Halifax
Harrisburg, PA
Hartford/New Haven
Ithaca
Jacksonville
Kansas City
Kitchener
Knoxville
Lansing
Lexington
Memphis
Nashville
New Orleans
Norfolk/Newport News
Oklahoma City
Omaha
Ottawa
Pittsburgh
Portland, ME
Raleigh/Durham/Chapel Hill
Reno
Salt Lake
Santa Fe
Spokane
St. John
Syracuse
Tallahassee
Tampa/St. Petersburg
Tucson
Tulsa
Victoria
Winnipeg