Rumor: Jennifer Aniston Joining Scream 4?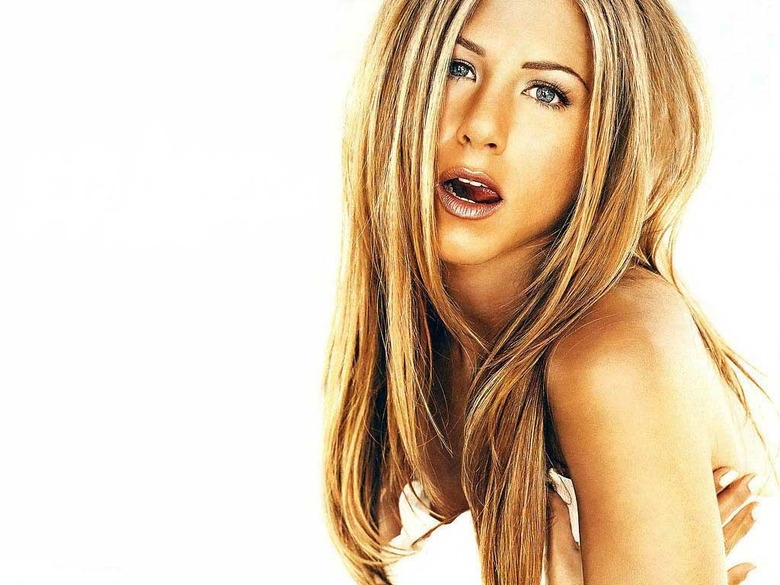 Update: As expected, reps are saying this story is false.
Star Magazine claims that Jennifer Aniston will reunite with her Friends co-star Courteney Cox in Scream 4.  According to the report, Aniston would play the character who (spoiler alert/invisotext) gets killed off in the opening sequence. Any fan of the series knows this is a trademark of the franchise, which started in the original film with actress Drew Barrymore. But can we really trust this gossipy report from a tabloid magazine?
Previously:
In May, we learned that Lake Bell, Hayden Panettiere, Emma Roberts and Rory Culkin were all being considered for roles for the horror sequel, the first part of a new trilogy written by screenwriter Kevin Williamson and directed by Wes Craven.
Emma Roberts is being tapped to play Jill, "one of the film's primary heroines," a cousin to Neve Campbell's character in the series. That's the same role Greene was said to have.
Panettiere will play Jill's best friend, a nerdy film geek.
Culkin will play a potential love interest for Jill.
And if Bell joins, she would be "a police officer who knew Sidney (Campbell) from high school."
Neve Campbell, Courtney Cox and David Arquette have all previously committed to reprise their respective roles in the fourth film.
The movie will be set ten years later in Woodsboro, and is described as "an ensemble" which will introduce several new characters. Craven told EW that the new film will take place a decade later, a decade without the ghostface killer. But that doesn't mean that movie-within-the-movie-series Stab has come to an end.
"We have fun with the idea of endless sequels, or "sequelitis" as Kevin calls it in the script. Sid goes through these three horrendous things, and Stab was based on those horrible things. And then they've been taken by a studio and run into the ground in a series of sequels. She has been off by herself and living her own life, and she's even written a book that has gotten a lot of critical acclaim. She's kind of put her life back together in the course of these 10 years. But, certainly, there would be no Scream without Ghostface, so she has to confront him again, but now as a woman who has really come out the darkness of her past." ... "This is a film about the progress of, at this point, three core characters, and how all of these events have changed their lives, and how the events in their lives have been reflected in the movies around them, which they might like or might really not like at all. I think that makes it really different."
I still think the Stab series has been played out and the meta actors-playing-characters got old pretty fast. I hope the new film will move away from those meta elements of the last two movies. Williamson has said that Scream 4 will reference manga comics, Asian ghost girl movies, PG-13 horror movies, vampire films, M. Night Shyamalan movies and even torture porn. Scream 4 will begin shooting in Michigan in June 2010, aiming for a April 15th 2011 release.