Crow Producer Talks Reboot Details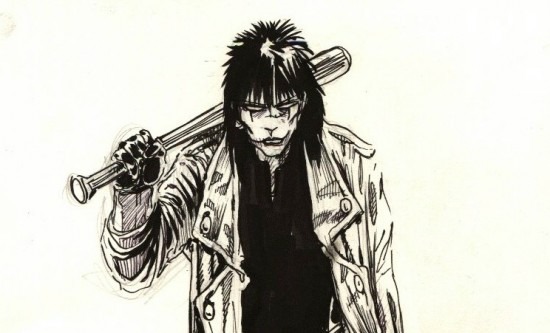 In late 2008 Stephen Norrington signed on to write and direct a new version of The Crow, based (to some extent) on James O'Barr's graphic novel and comics about a dead rocker whose spirit returns to seek vengeance on the men who killed him and raped his girlfriend. The 1994 film version directed by Alex Proyas gained instant notoriety when actor Brandon Lee was killed on set, and the film struck a chord with audiences. Naturally, sequels (three so far) aren't enough, so it's reboot time.
For the last year the news on the Norrington film has basically been that it is not a remake, that this will be a more gritty take that feels different. Now producer Edward R. Pressman says that Norrington's script is finished (even though we'd heard that last October) and casting announcements are forthcoming.
MTV talked to Pressman, who said of Norrington's take,
The setting is the southwest — the Mexico/Arizona area — and an urban [setting], Detroit or Pittsburgh or something like that...There are two locations that the film is set. Its initial platform is in the southwest and then it moves to the big city in the north, middle or eastern America, and then back.
The Crow itself is a creature in this movie — it's not just a bird...It's got a personality and a character. Not like Godzilla exactly, but it's very different [and has] a more active role in the story.
The Crow there being the spirit that resurrects, guides and, to some extent, mocks the main character. Saying that the film opens and closes in the southwest almost suggests that the film will be bookended by an investigation of the Crow's own story. And while it's easy to suspect that this film will eventually feel more or less like the original, Pressman promises that Norrington's take is quite a bit different.
Pressman says that an offer for the lead role is out to a major actor, and that the production is "moving aggressively" with the idea of shooting this year.
(And speaking of Pressman, how many producers have a more varied CV than his? From Phantom of the Paradise to Badlands to American Psycho, with the Conan, Wall Street and Bad Lieutenant movies all represented. It's hardly like everything he touches turns to gold, but I bet you've seen and appreciated far more than half of his 80+ credits. )