The /Filmcast: Bonus Ep. - Lost Series Finale And Wrap-Up (GUESTS: Katey Rich And Myles McNutt)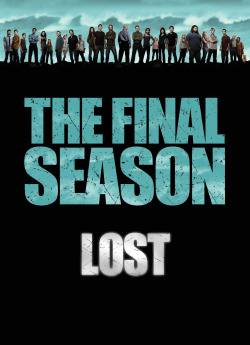 In this bonus episode of the /Filmcast, Devindra and Adam are joined by Katey Rich (from CinemaBlend) and Myles McNutt (from Cultural Learnings) to discuss the controversial Lost finale, and look back at the series as a whole. Was it all a waste of time? Did we get the answers we wanted? Tune in to find out! And of course, spoilers abound.
You can always e-mail the /Filmcast at slashfilmcast(AT)gmail(DOT)com, or call and leave a voicemail at 781-583-1993.
Download or Play Now:
Subscribe:
Discussion Highlights
(02:00): Our thoughts on the finale and the final season
(23:20): Is the show more about the characters, or more about the mystery?
(41:00): Looking at Lost from the beginning
(53:30): On female characters in the series
(1:18:38): Was it a waste of time?
(1:26:00): Did Lost ever do anything with the big ideas it brought up?
(1:48:37): Lost's impact on television
(1:56:40): What Lost meant to us
Music Cues
Hollywood and Vines (Lost Season 1 Soundtrack)
Credit Where Credit is Due (Lost Season 1 Soundtrack)
Peace Through Superior Firepower (Lost Season 2 Soundtrack)
Locke'd Out Again (Lost Season 1 Soundtrack)
Parting Words (Lost Season 1 Soundtrack)
Note: Please excuse the minor echo in the episode — it was a result of the recording software, and couldn't be completely edited out.