Geek Deal: The West Wing Complete Series Collection For $99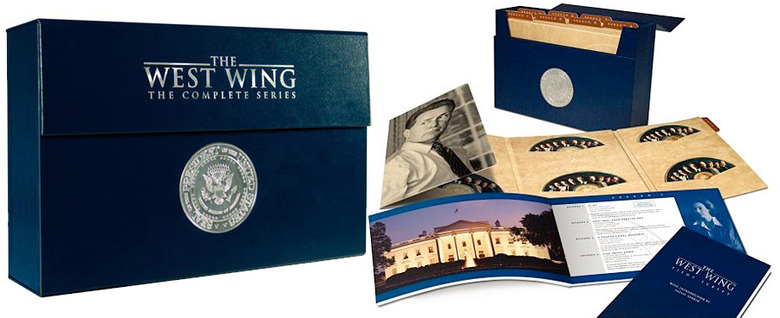 We may receive a commission on purchases made from links.
Today in Amazon's Gold Box Deal of the Day (only good until midnight on tonight) is The West Wing – The Complete Series Collection for $99.99, 67% off the $299.98 MSRP.
The show is highly acclaimed, winning 26 Emmys, including 4 for Outstanding Drama Series. This complete seven-season DVD set includes all 154 episodes on 45 discs. Also Included: Pilot Script with Foreword from Series Creator Aaron Sorkin. Hours of Special Features include over 20 Commentaries, over 20 Behind-the-Scenes Featurettes Unaired Scenes, Gag Reels and More.